20 Ways To Make 2017 The Best Year Ever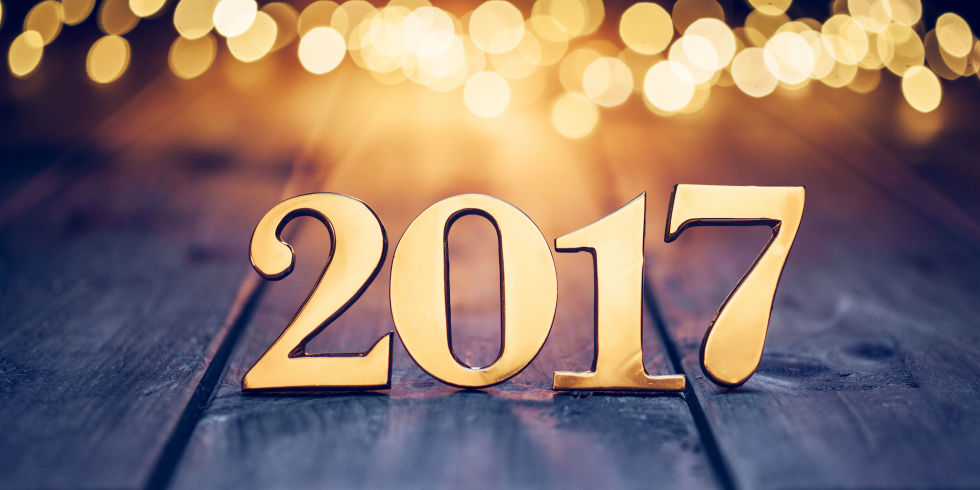 Hey everyone, I know I been a little MIA with the Holidays around things get a little cray cray. But hey I'm back and today we are discussing 20 ways to jump-start 2017. So as we all know it's that time of the month you start hearing folks say "New Year New Me" well… we not doing that over in these parts. Now I don't really believe in making New Year's resolutions. Most of the time we never end up keeping them, and then when we don't stick with it we feel like a failure .Resolutions should be about embracing a different way of thinking. I feel like the real key to making your life amazing this next year is to find what makes you happy and do whatever it takes to get it and keep it. Here's are some ways to make this the best year of your whole life.
  1.Do something that scares the crap out of you.(maybe I'll touch a spider lol)
2.Spend time with people who make life better.
3.Take a day off just because you want to.
4.Pick up a new hobby that makes you happy.
5.Read a book that will change your life.
6.Eat healthier.(or at least try)
7.TRAVEL! Theres simply so much to see in the world.
8.Get rid of things (and people!) you don't need, positive vibes only.
9.Find a productive way to channel stress instead of letting it get you.
10.Don't take everything too seriously. SMILE 
11.Make time just for yourself sometimes you need to just zen out
12.Eat something you've never tried there's such an abundance of food in the world
13.Finish something you started.
14.Work toward reaching a career goal you always thought of.
15.Forgive someone.
16.Start or even add to a savings account.
17.Treat yourself to something you've been wanting forever.
18. Volunteer for a cause you're passionate about.
19.Organize ( Room, House, Shoes anything get it in formation)
20.Most of all just live life you only get one so enjoy it
Here's some recaps of fun times that made my 2016 so fun!!!!
http:/https://www.instagram.com/p/BKgpRM_D5Al/?taken-by=vanablack
http:/https://www.instagram.com/p/BIiIguMDYl_/?taken-by=vanablack
http:/https://www.instagram.com/p/BGmcO0Duq5r/?taken-by=vanablack
http:/https://www.instagram.com/p/BFw0LDFOqzP/?taken-by=vanablack
Hope you all enjoyed my list of 20 Ways To Make This The Best Year Ever. I'm sad that 2016 is over, but I'm sure 2017 will be just as epic. Do any of you all have certain things you do to start the new year let me know. As always until next time thanks for stopping by and Owl see you later!!!!
Love
VANA
0