Thrifted Blues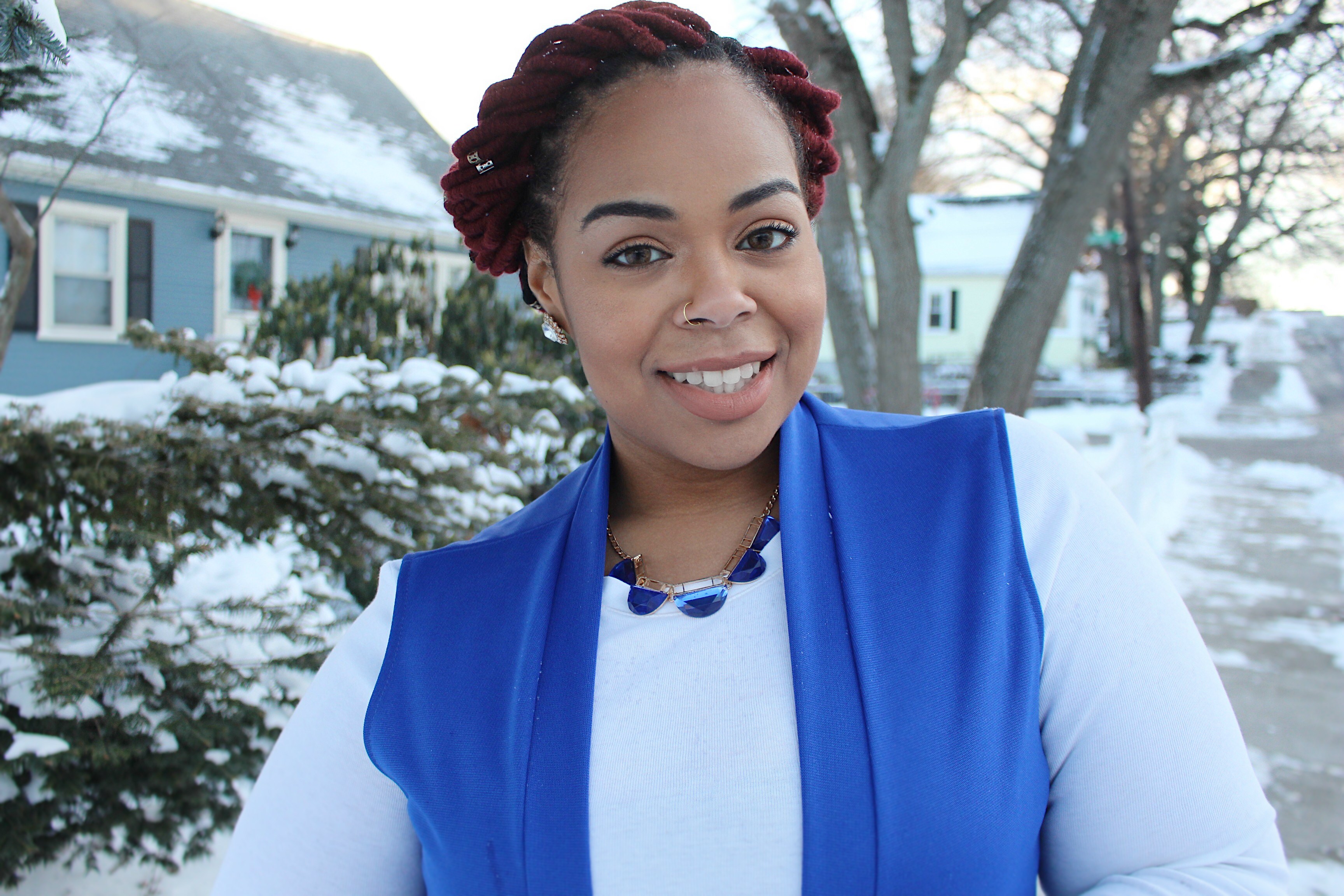 Anyone who knows me knows my fashion sense is a little bit of everything mixed into one closet. I never stick to just one trend, and I enjoy mixing vintage pieces with my everyday wear. One place I LOVEEEEEEE to shop for clothing is at my local thrift store. I can spend hrs in a thrift store sifting the racks for gems that others have given away or donated. Thrift Stores always have some of the coolest clothes for less than half the price of regular retail stores. Now I know some may think the thought of second-hand clothing is gross, but it's honestly not that bad. All the clothes sold at thrift stores aren't always old you can usually snag some newbies with price tags still intact as well. When I do purchase anything from a thrifting adventure, I always make sure to wash and dry clean the items. While shopping out on one of my frequent thrift store trips, I purchased a bright royal blue pantsuit. Now royal blue just happens to be a color I fancy very much.
The pantsuit was just the color I had been looking all over for and it was less than $5.00 can you say BARGAIN!!!!!!!! I just knew it would be the perfect outfit for a day at work or having brunch with the ladies. I decided to style my outfit with a white top and some royal blue pumps to give it an almost monochrome feel. This outfit is perfect for winter, but I also think in the spring/summer I can have fun playing with different colors and looks.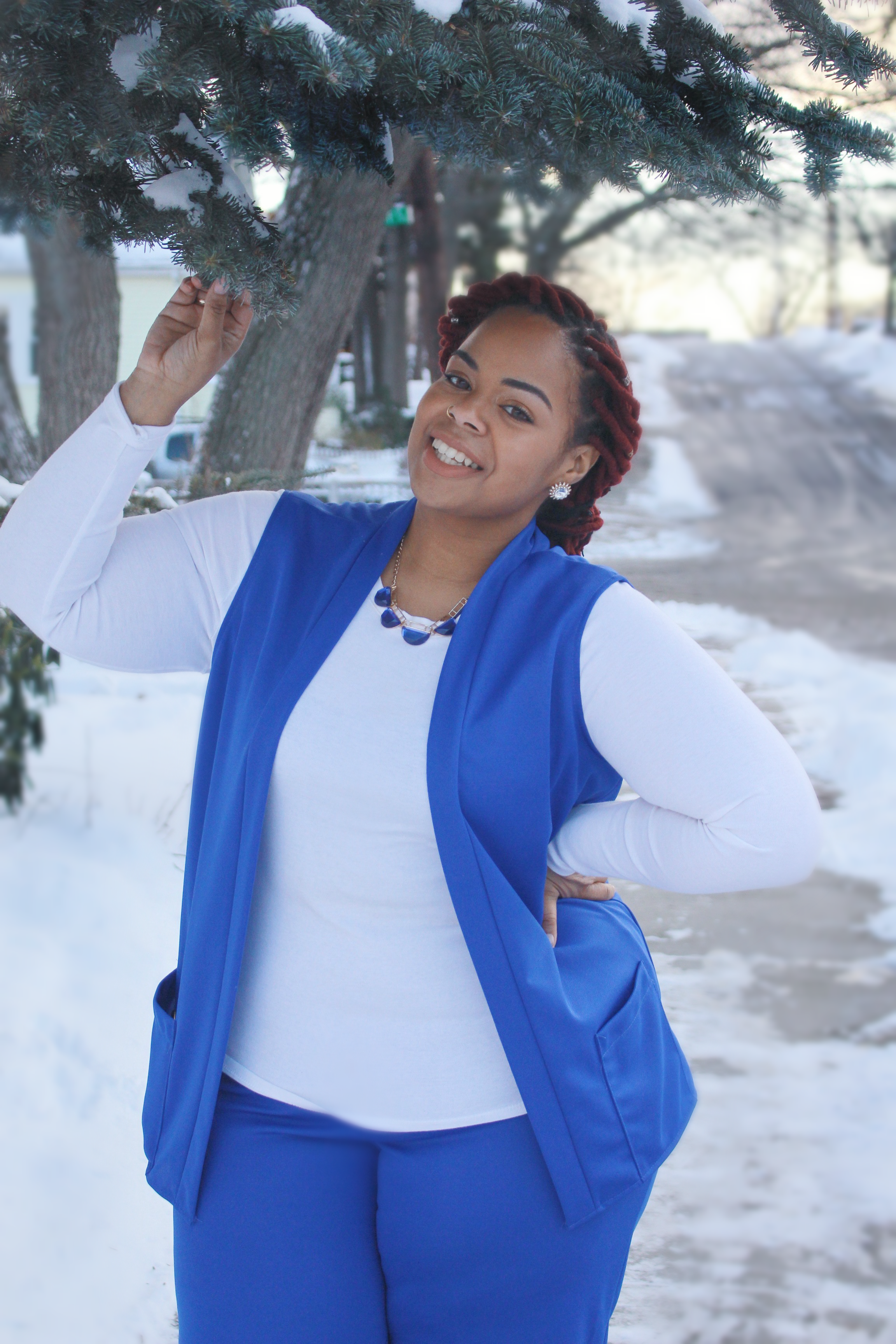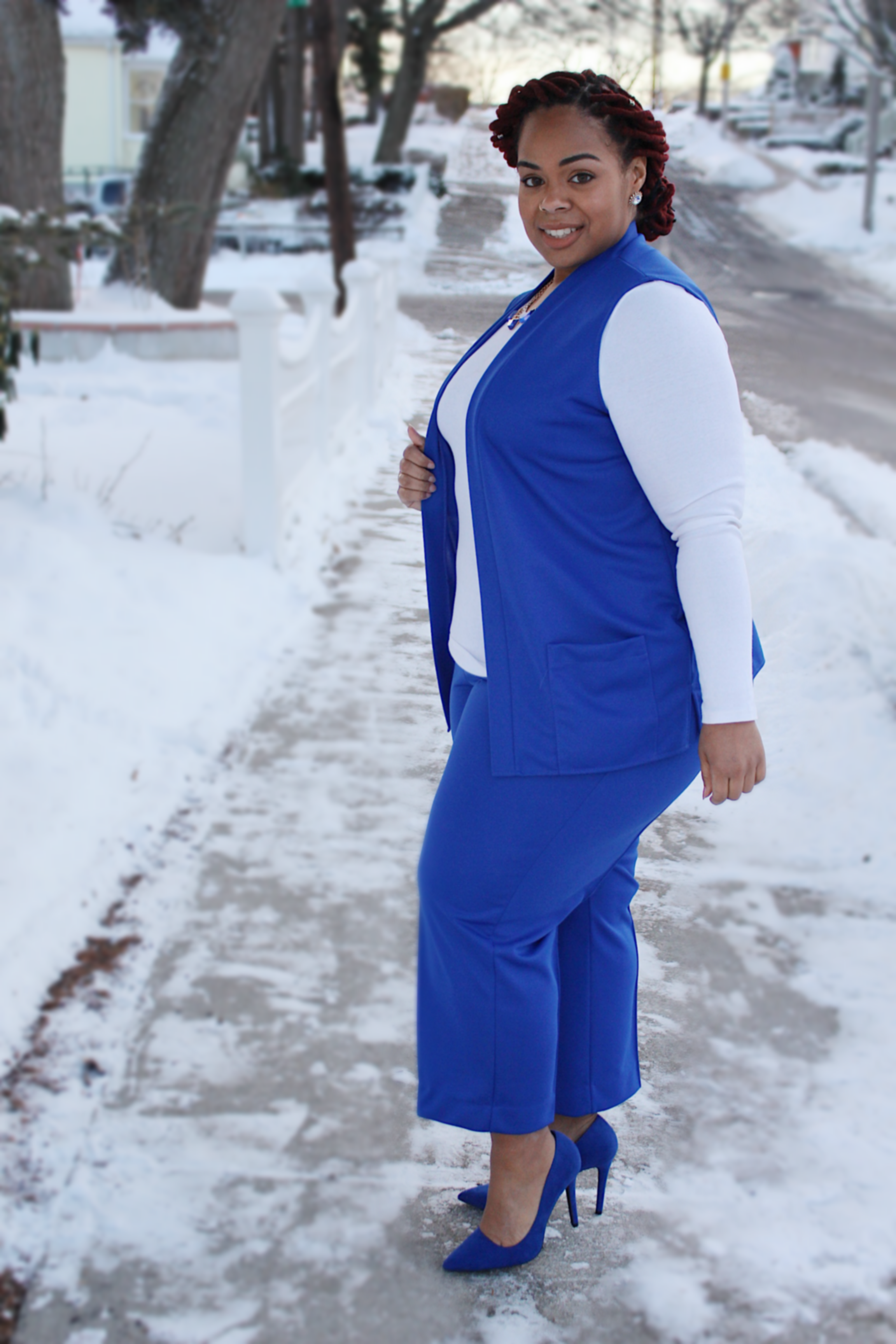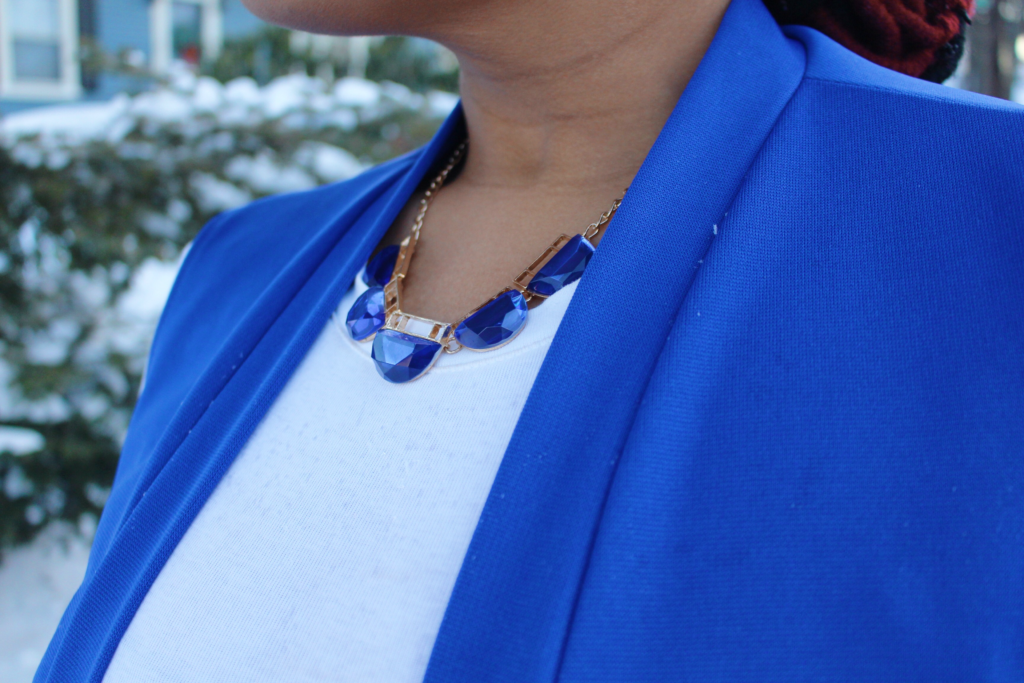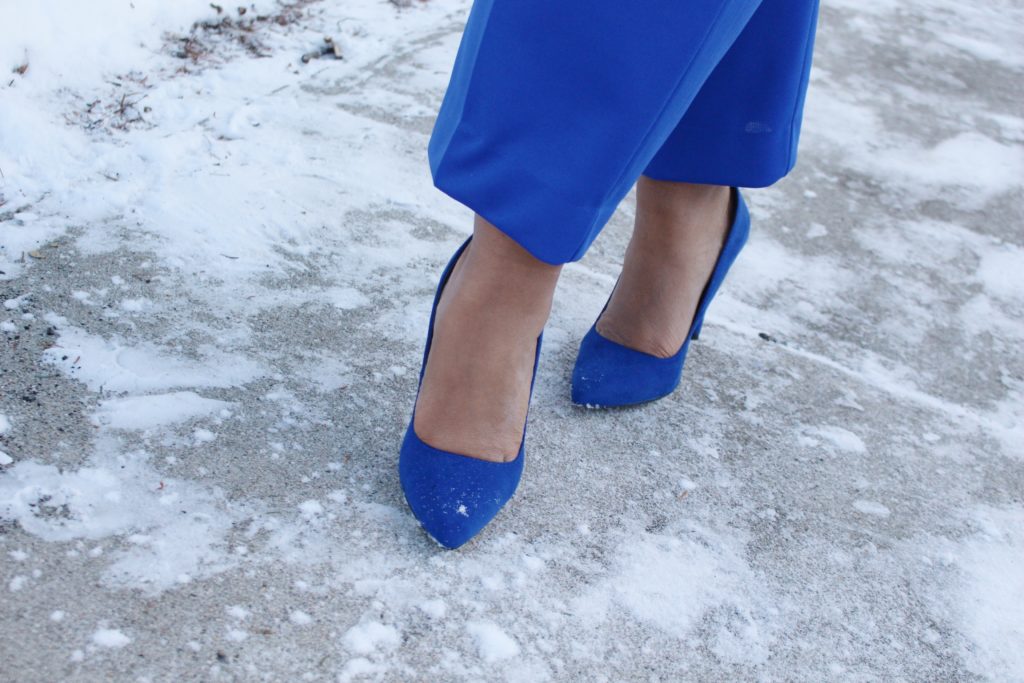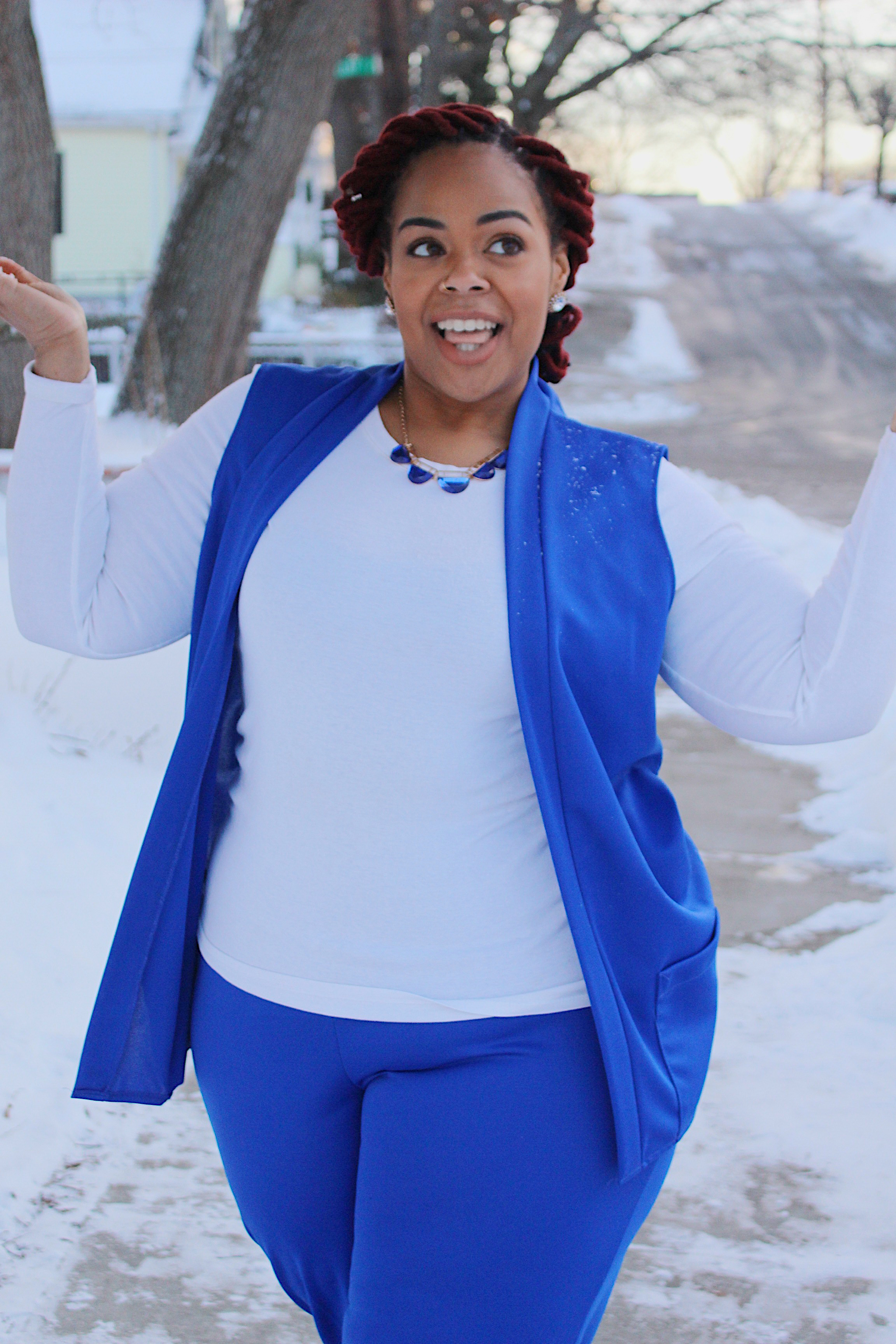 Pants and Vest: (Savers Thrift Store)
Necklace: (Primark )
Shoes: (Charlotte Russe similar here)
So what do y'all think of the way I styled my pant suit from my local thrift store? Have any of you all ever been thrifting? If not I encourage you to visit one because you have no idea the amount of things you can find. As Owl ways thanks for stopping by and I'll talk to you all soon.
Love
vana
0