The Perfect Summer Wedding Dress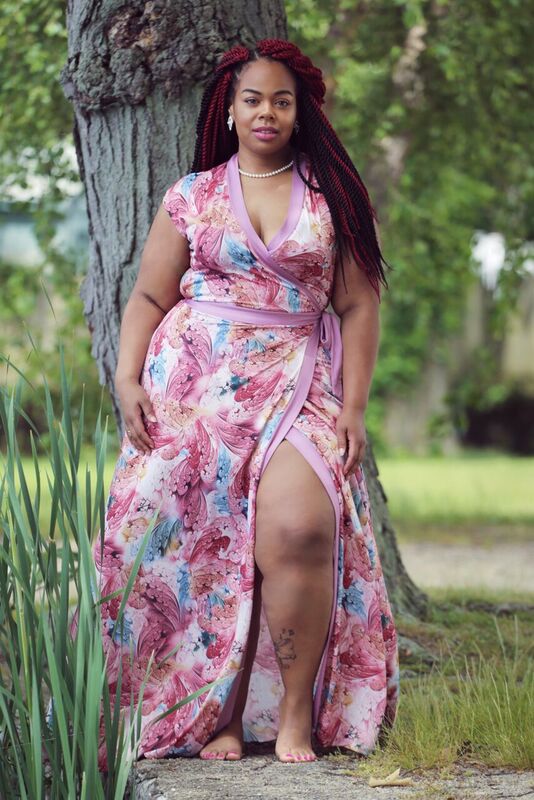 It's June which means we are at the start of Wedding Season…. It's that time of year guys and gals are trying to figure out what the heck they're going to wear to the big event. Nobody wants to outshine the bride and groom on the big day but you also want to make sure you're dressed up to par for the occasion. Don't worry ladies I have you all covered. I came upon a great site called GCGME that offers an array of different dress styles and jumpsuits for any occasion that may come your way. I know for me when it comes to weddings, I like to make sure I get something comfy and loose fitting that allows me to move and not be so hot due to the summer heat.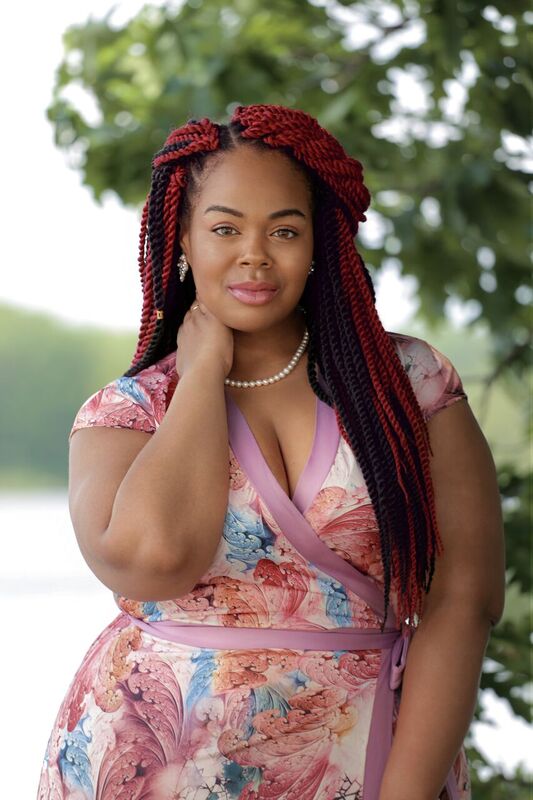 This year I have no weddings to attend sadly but if I did, the Ava Cap sleeve maxi dress from GCGME would be the perfect look to wear to a summer wedding. Not only is the pattern really nice and different its very comfy and lightweight. Nobody likes spending a fortune on an outfit they will wear one time, at least I know I don't. I rather spend my coins on something I can get multiple uses thats why a key question I always ask myself when shopping is "How can I use this again?". With GCGME being so affordable they for sure have tons of options I know I can use over again in the future. I'll be able to wear my maxi dress on my next tropical vacation out the country or a summer date night with the boo. I love how the light pinks and purples in the dress gives it a nice feminine touch and all flow together for an elegant feel. Since this is a wrap dress you have the choice to really play around with how much leg and cleavage you want to showcase. You can either show a little leg for a more low key look or show a lot ( ladies if its a wedding I say show a little, and save the extra thigh meat for date night ).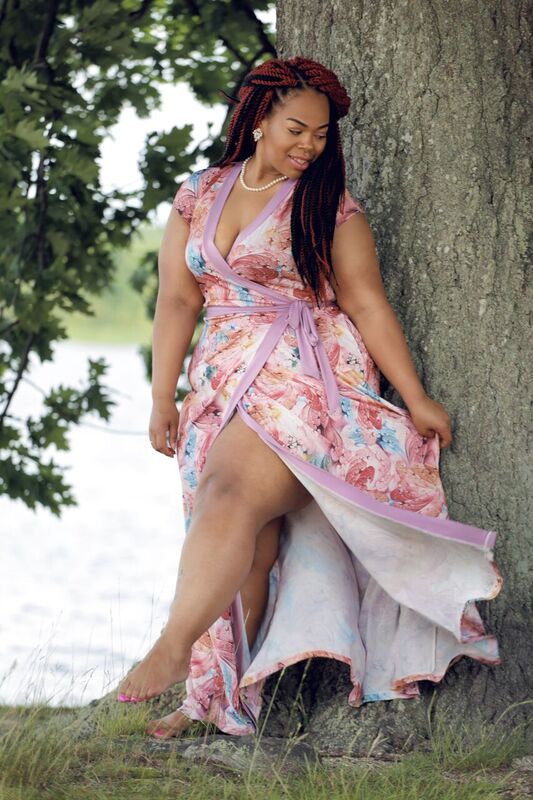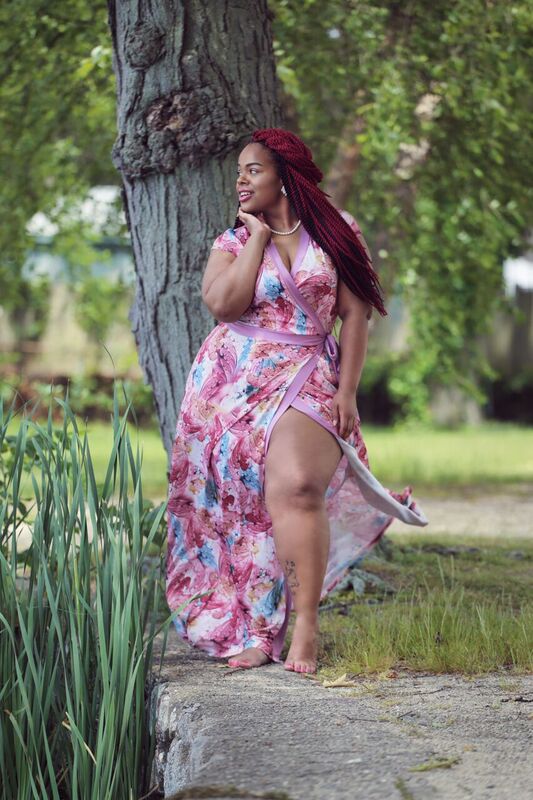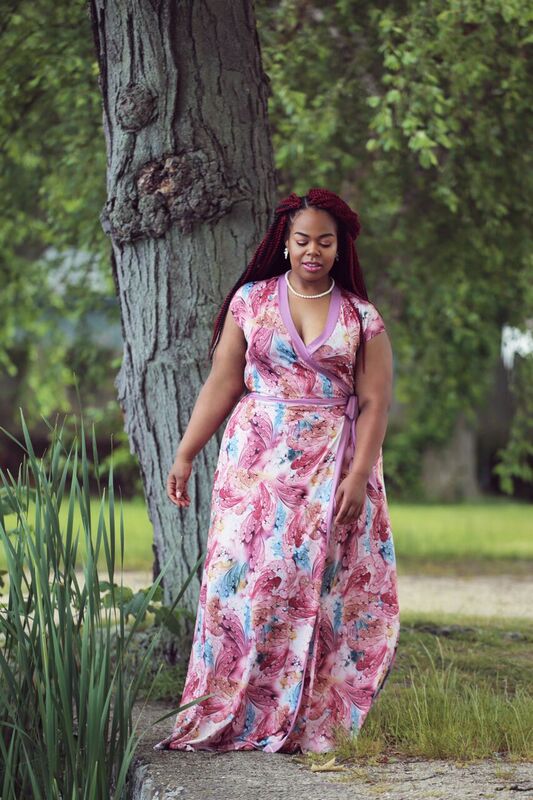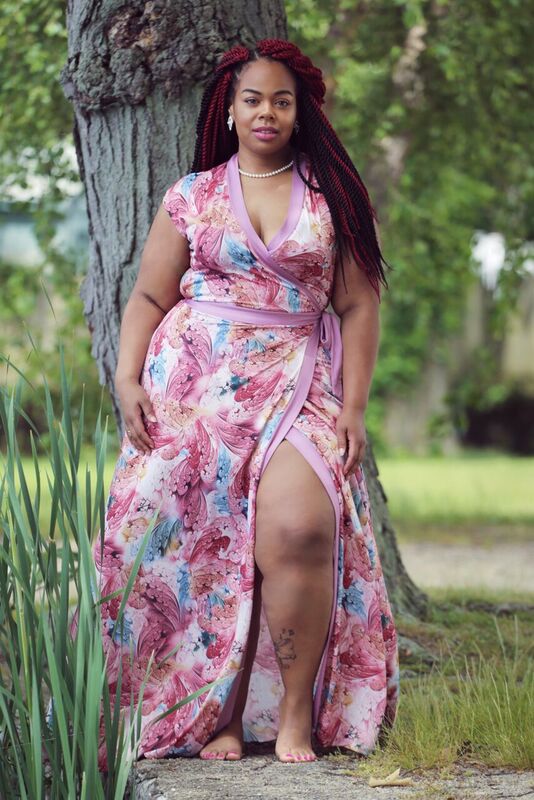 Dress: GCGME (size XL)
 So next time you find yourself in a dilemma looking for an outfit keep GCGME in mind. The wide range in sizes and selections is what makes shopping for the right outfit so easy. Not to mention the shipping is super fast which really helps if you're a last minute girl when it comes to shopping for any ocassions. So what do you all think of my choice of dress for attending a summer wedding. I know many people have certain taboos on the do's and don'ts of wedding attire ….Do any of you all have certain superstitions you heard of let me know? In the meantime thanks for stopping by and as always Owl see yah soon on the next post!!
0