90's Fashion Is Making A Come Back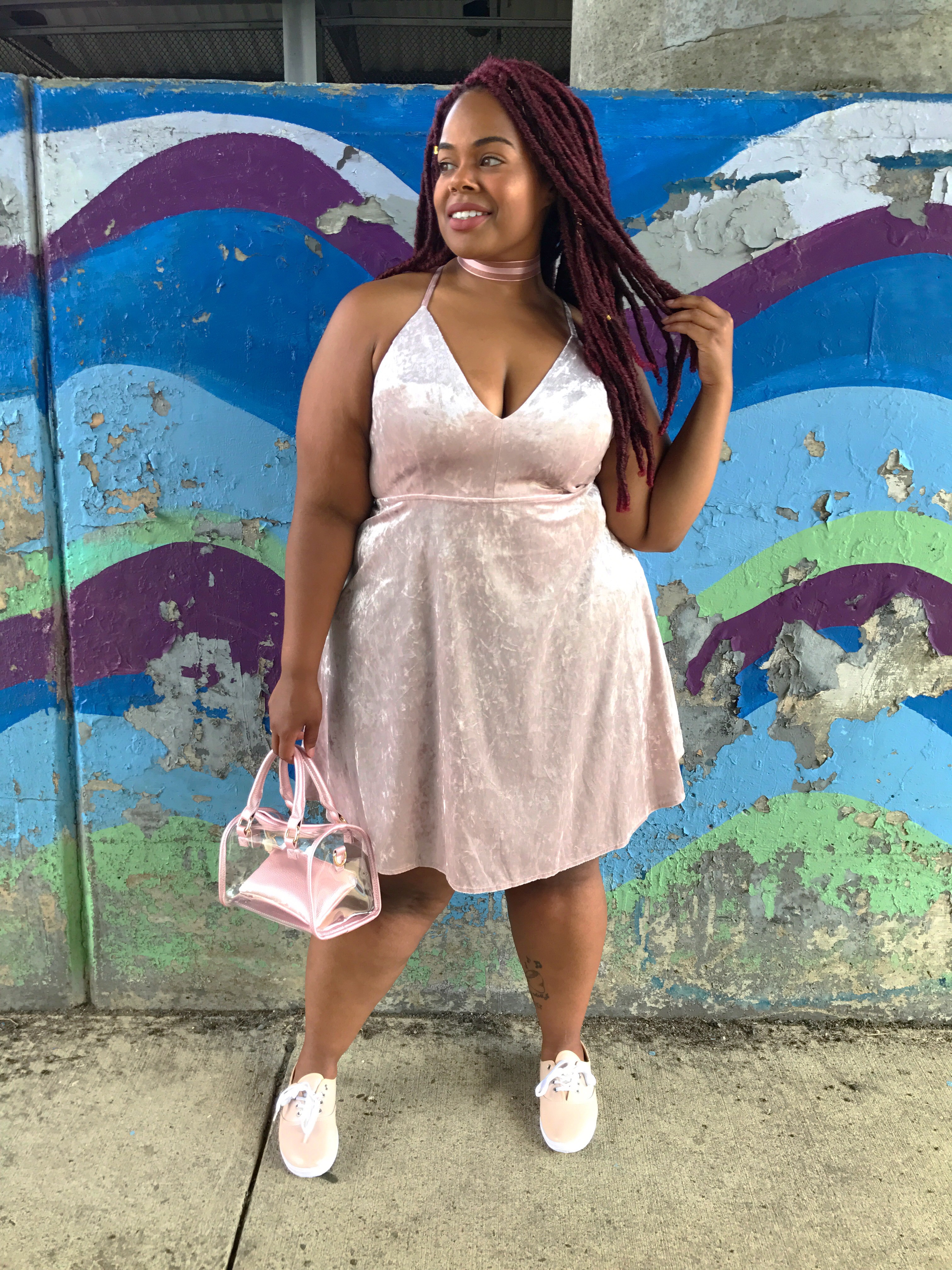 Sooo the 90's is seriously making a come back in the fashion world and I'm loving every minute of it. Everything I recall wearing as kid is appearing in all the stores and its brings back so many memories. As a kid growing up in the 90s everyone was so carefree and full of life, not to mention we had the best TV shows and snacks to-date. Boy do I wish I could go back to being a kid again "adulating" is hard ( I really get it now why Peter Pan loved Never Never Land). Thanks to Forever 21 they give me a chance to embrace that inner child in me with the new styles they have been offering.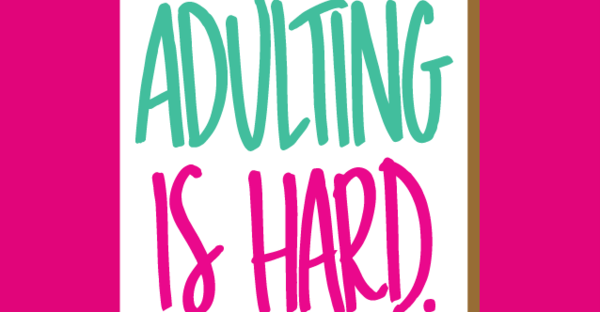 I was in Forever 21 the other day and came upon the cutest Crushed Velvet Dress in blush pink.  Now listen, I'm in no way a fan of pink like that because pink is just not a color I fancy…but this dress screamed Spice Girls! Who didn't like the Spice girls as a kid!? Baby Spice, Emma Bunton, always would wear cute little  dresses with the those funky platform sneakers. This dress screamed 90's and made me think of so many ways to style it. I can wear a white tee under it like they use to back in the day or "as-is" the way I did over the weekend.  The dress is super comfy and was great for the summer heat to take on my weekend errands. I paired it with a cute pair of faux leather pink skippes and added my Pink Clear Satchel Bag  for a Pink monochrom finish. Now me dressed in all pink was a rare occasion and barely ever happens but I felt like such a 90s kid rocking the look.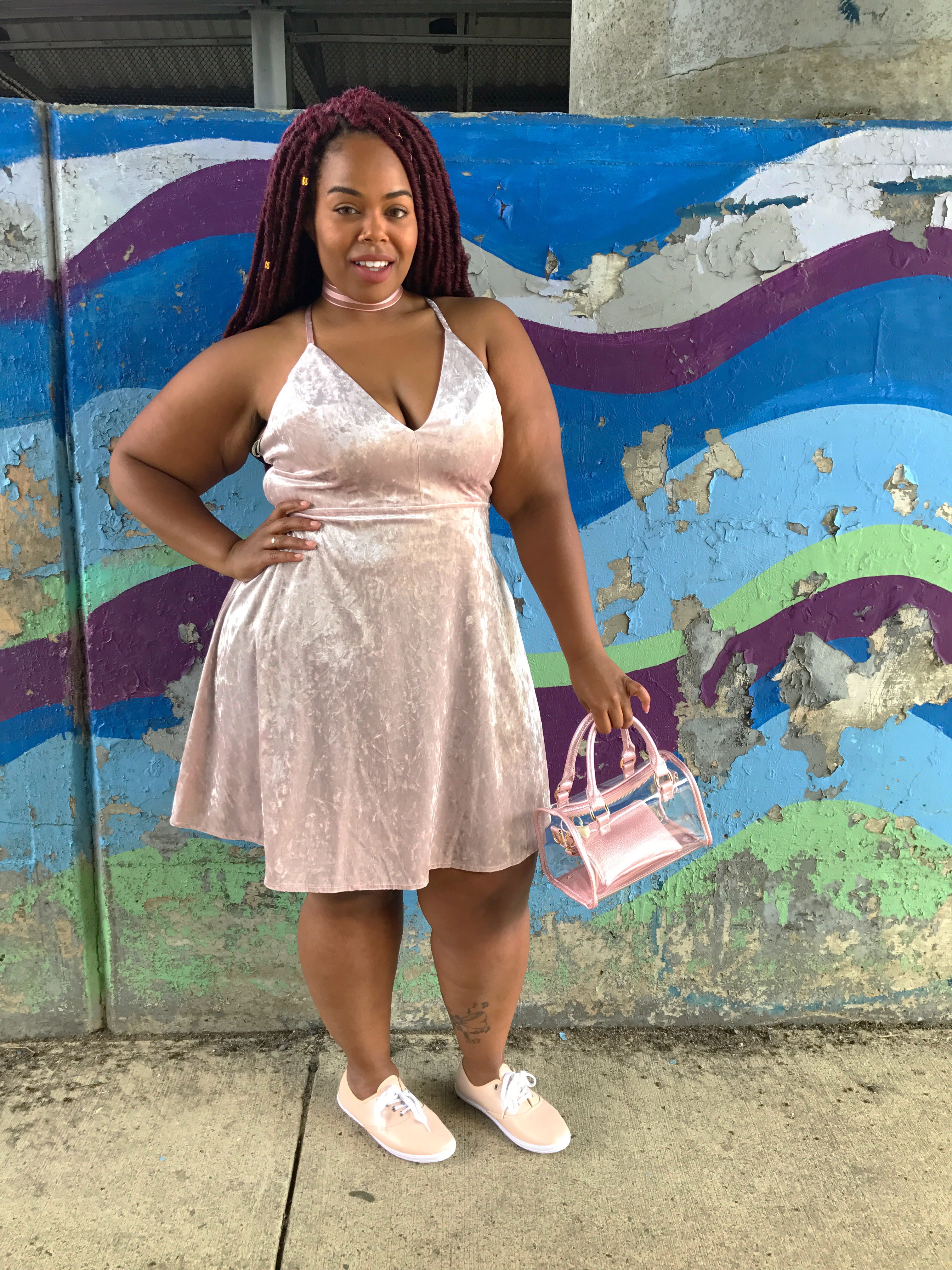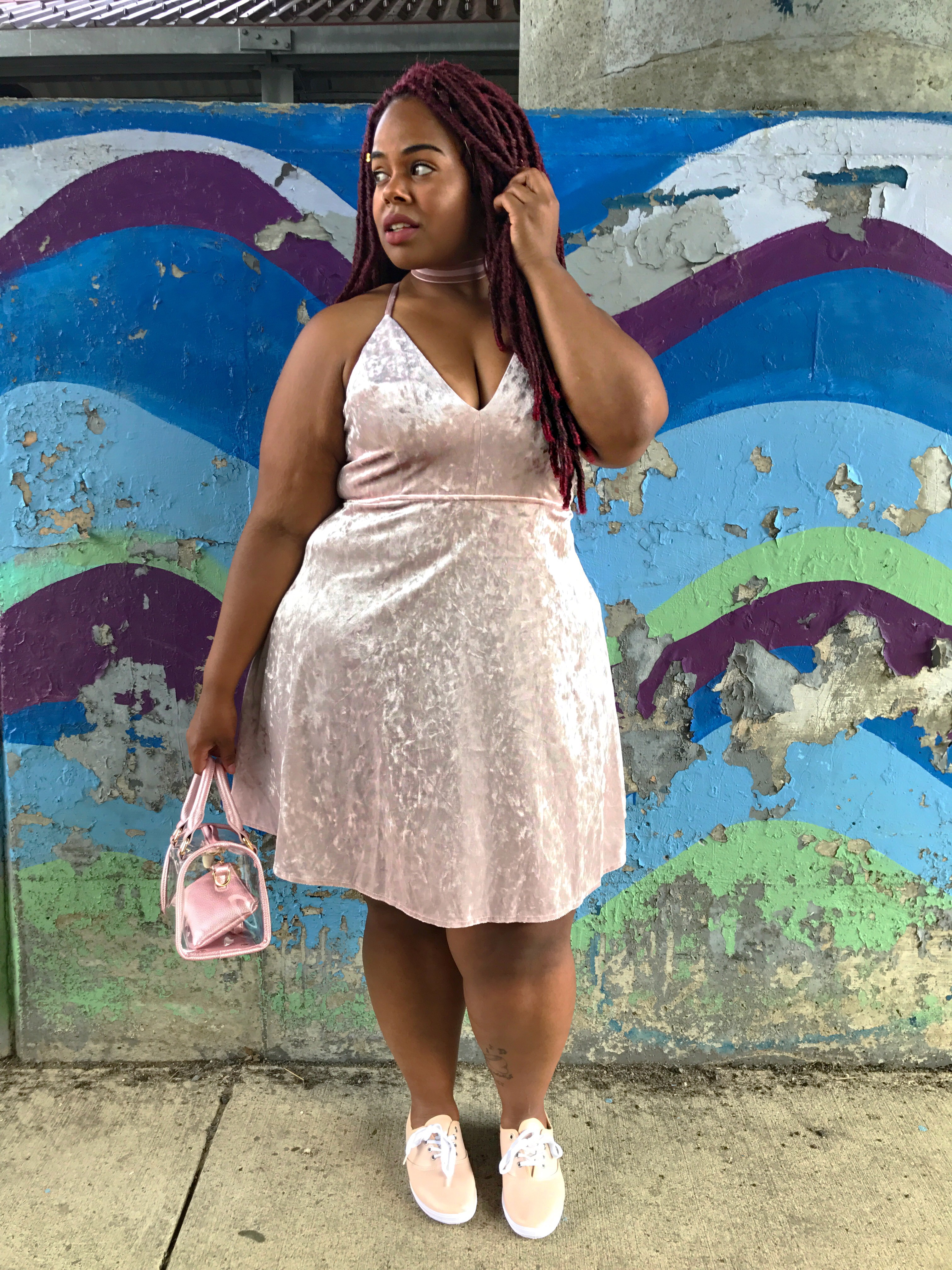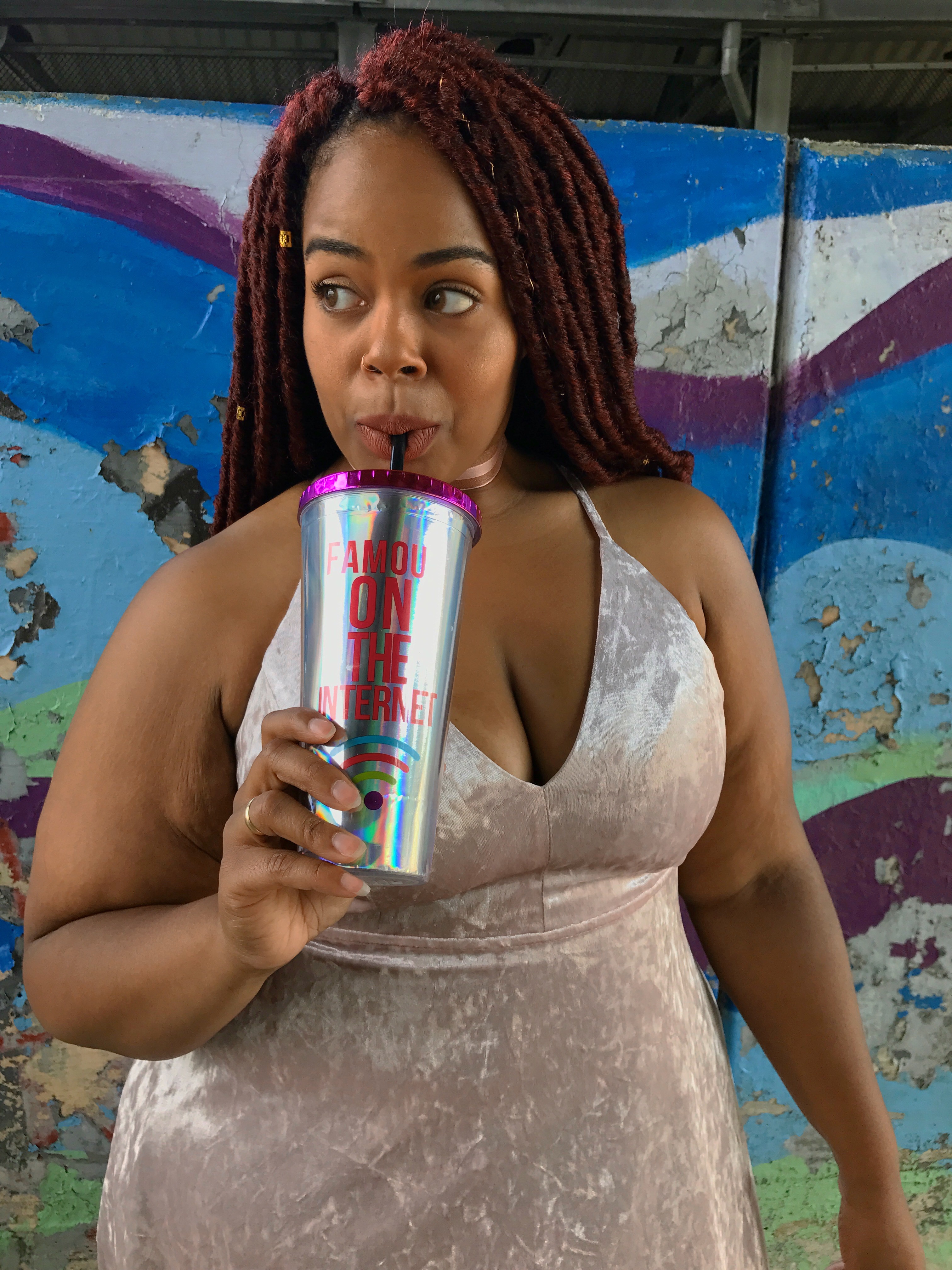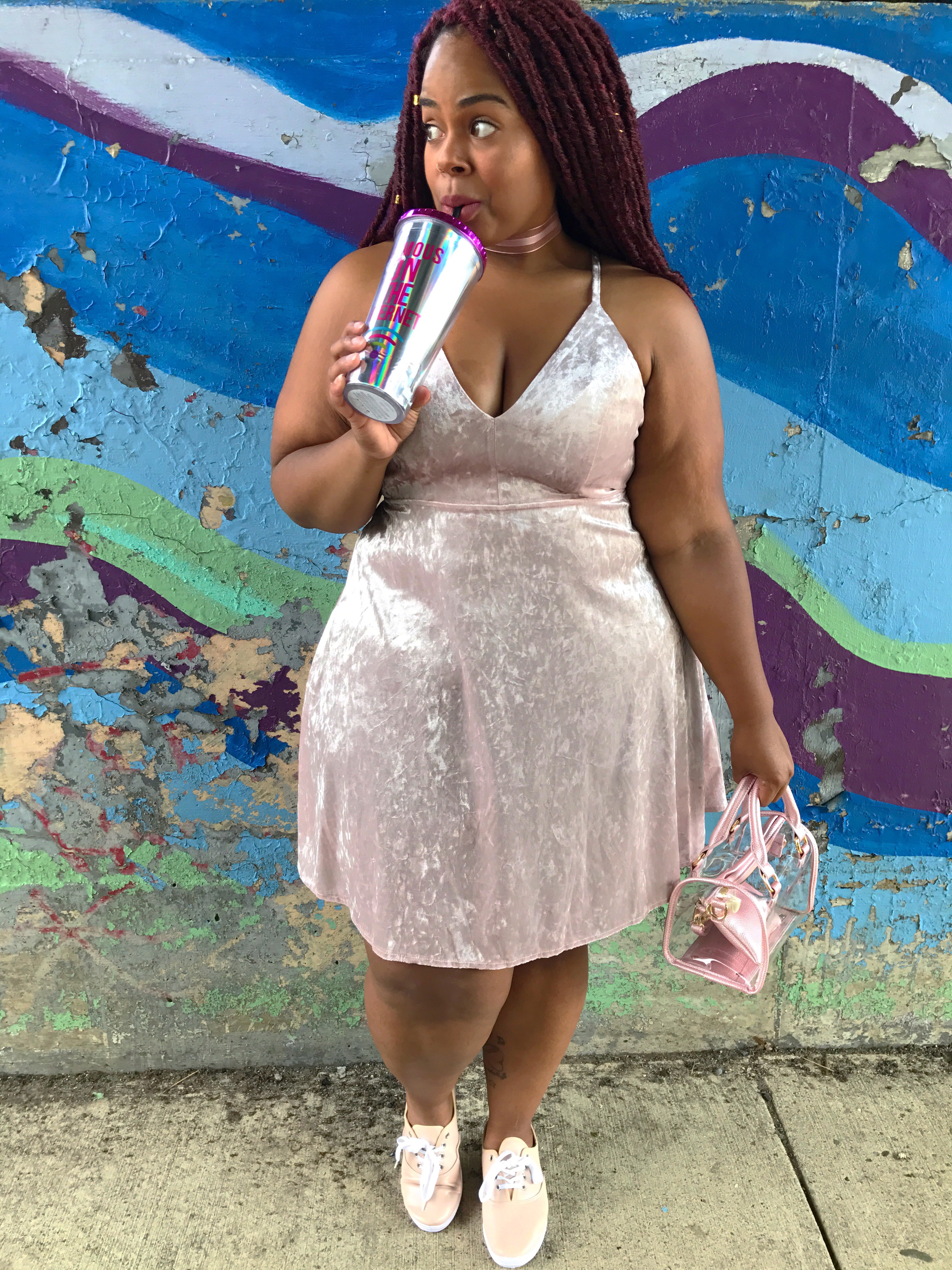 Dress : Forever 21
Shoes: Wet Seal ( There old never wore them)
Bag: Forever 21
 So if your looking for a store that lets you indulge in your inner youth, I say check out Forever 21 because they have you covered with everything from rock band tees, cute 90s sunglasses and all the crushed velvet looks you can think of. Is there anything you ladies wish would make a comeback into the fashion scene from the 90s let me know. As always thanks for stopping by and Owl see you later.
Love,
Vana
0