Ruffles Are Trending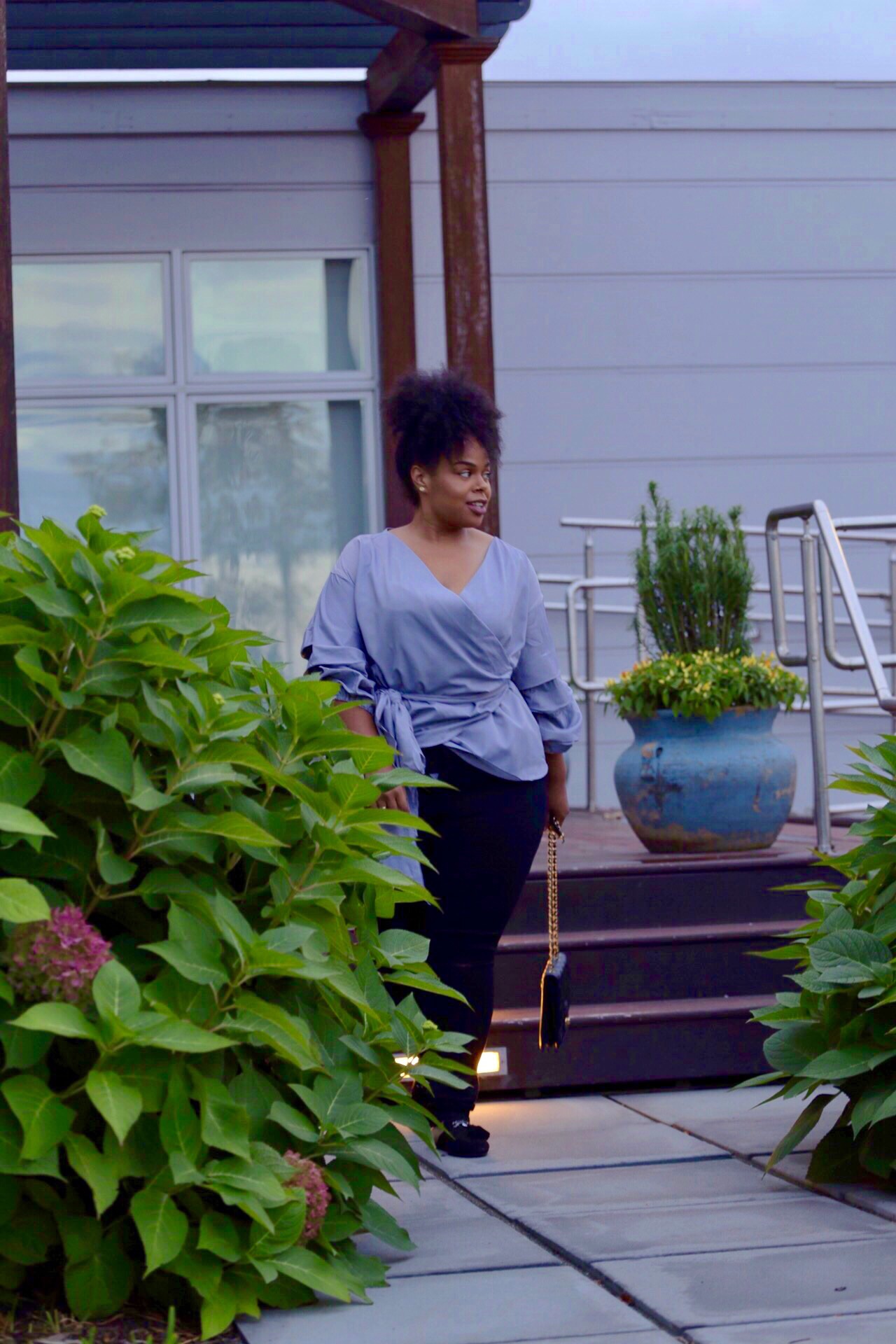 One of the hottest trends on the fashion scene currently is undoubtedly ruffles. You've probably been seeing it popping up all over the Instagram feeds and fashion blogs. Ruffles have literally taken over the this season and show no signs of stopping. Ruffles have been seen decorating necklines, skirts, blouses and even jackets. So there's pretty much something for everyone, no matter what style you have.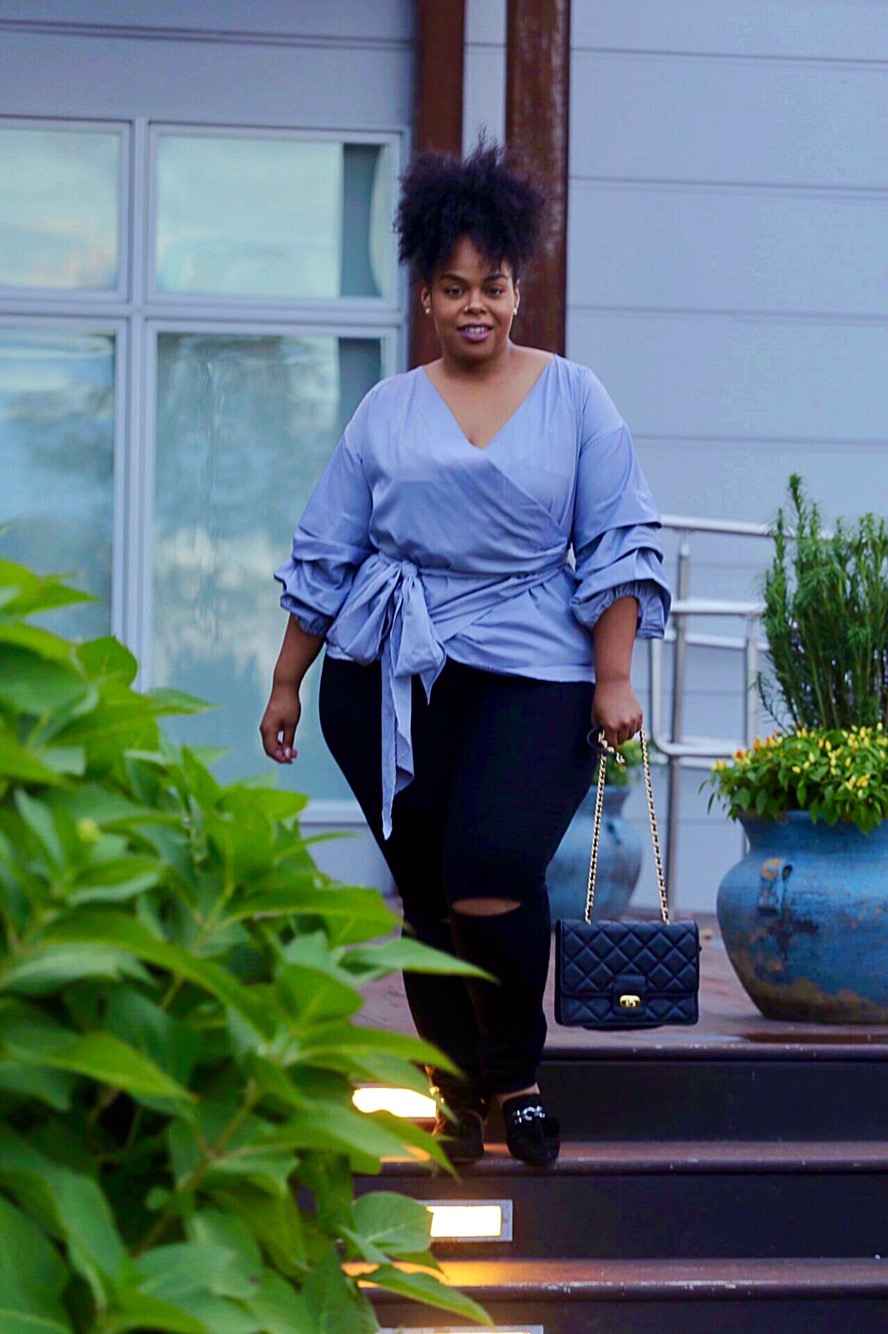 I like many other girls have really been loving the ruffle trend but I wanted to do it the right way. I wanted to make sure if I was going to wear the trend my ruffles weren't too overpowering. Nothing is worse than wearing something that overpowers the rest of your body and makes you look lost in the clothing especially being petite and plus size. When I came across the gingham ruffle top from A'GACI , I knew it was the perfect top for me and my body frame. The three-tier ruffles and cinched waist bow was just what I needed. I really loved the ruffle detail on the shirt, because I didn't need any added accessories or have to do much to complete my look. In my opinion, ruffles give enough vavoom to an outfit where keeping it simple is best. I paired my top with black high waist pants from A'GACI which featured slits at the knees. It's always funny when I wear knee slits, because well since your girl is short they never hit me where they should lol (but that has never stopped me from still wearing the trend). I think adding the knee slit pants to my ruffle top gave the outfit a casual but fun look. I added my slip-on mules which has also been a huge trend on the fashion scene and was ready to take on whatever came my way.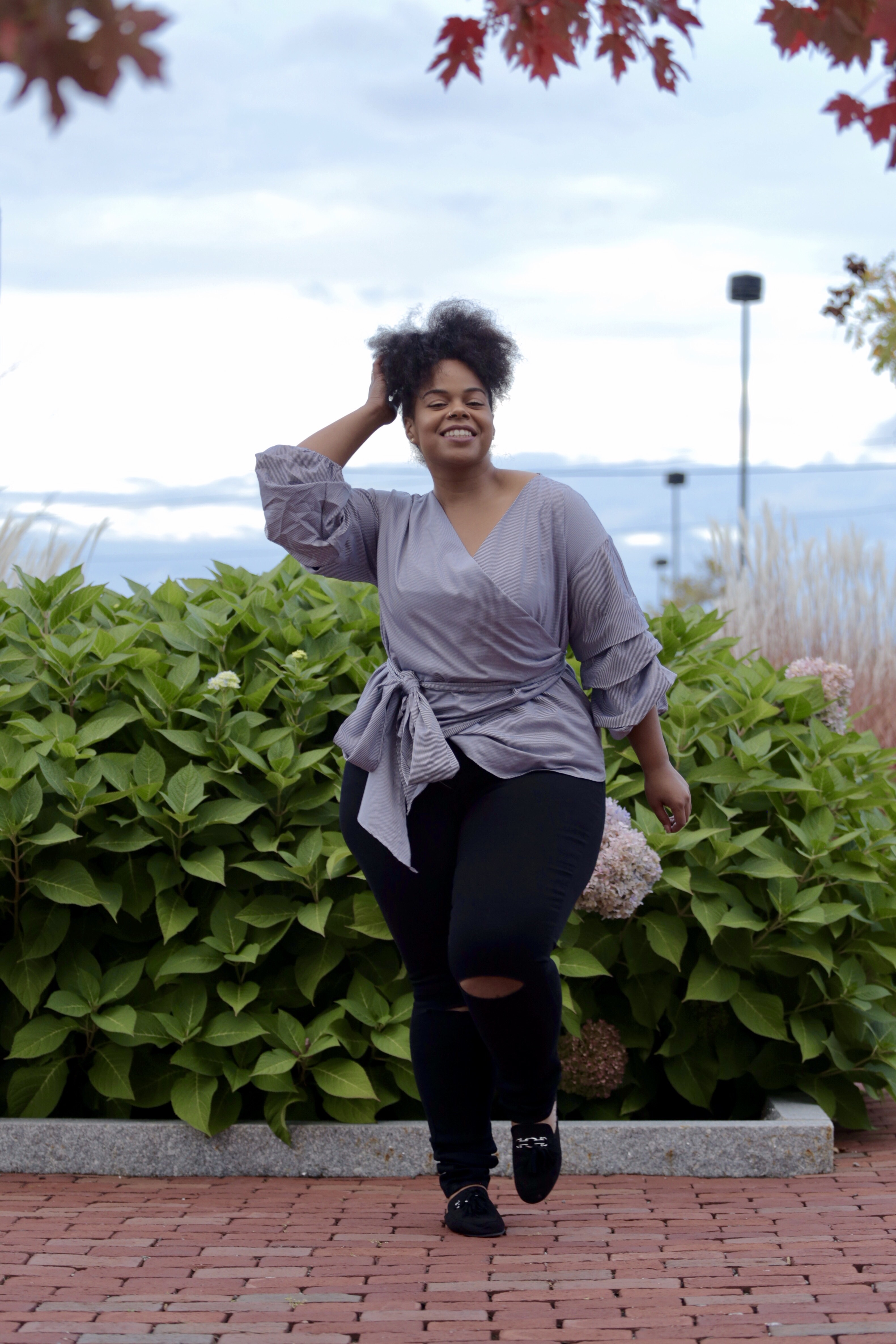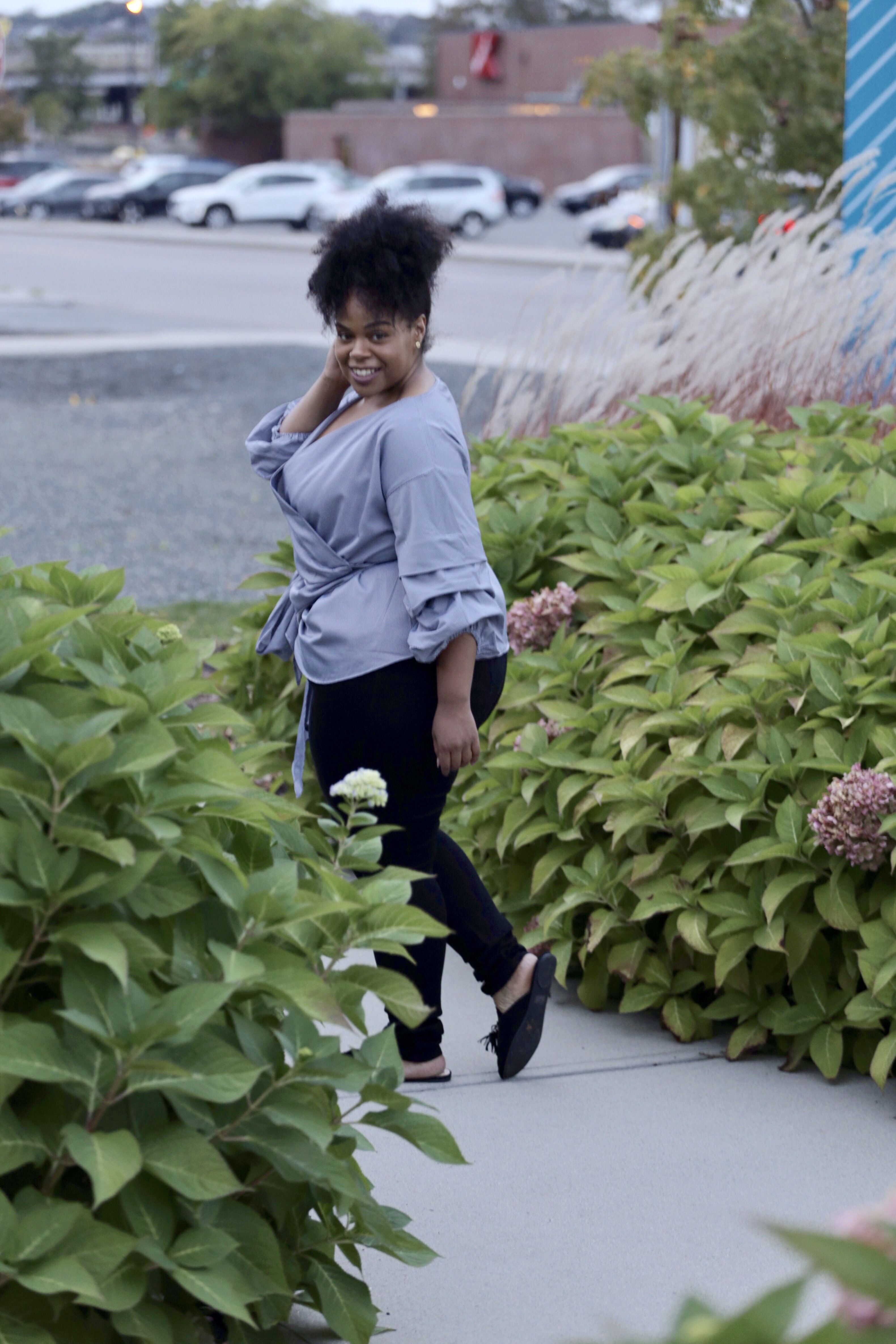 I think everyone should partake in the ruffle trend because there are so many different ways to style it. You can dress it up for a day at the office, or down for running errands. So next time while out shopping and you come across something with ruffles give it a try. Just remember to find the right ruffle look that suits you, then you'll be ready to slay one of the hottest fashion trends this season. As always thanks for stopping by and owl talk to you later.
0