HOTEL REVIEW: HARD ROCK HOTEL DAYTONA BEACH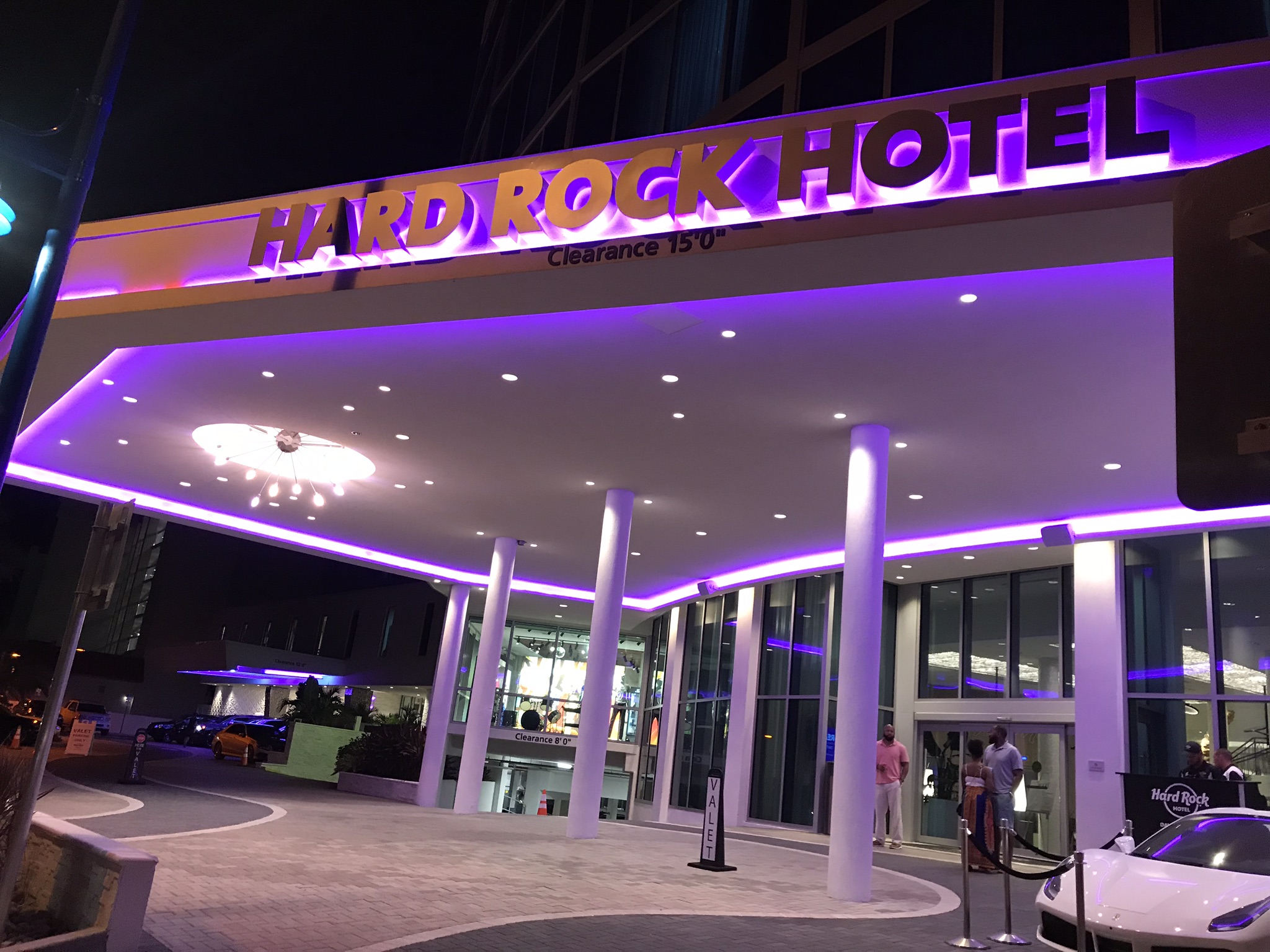 Last weekend, I traveled to Daytona Beach Florida to attend my college's homecoming at the Great Bethune Cookman University. This year, my friends and I just knew we had to make it back to our old stomping grounds to check out the city.  If you ever watched the movie Drumline or Stomp The Yard then you would understand just how amazing attending an HBCU homecoming is. Homecoming was a great time of course but, It was my stay at The Hard Rock Hotel that made my 48 hours in Daytona a memorable experience as well. The hotel is located right on the beach side of Daytona right on the oceanfront. It was easily accessible to everything from the beach and nearby restaurants.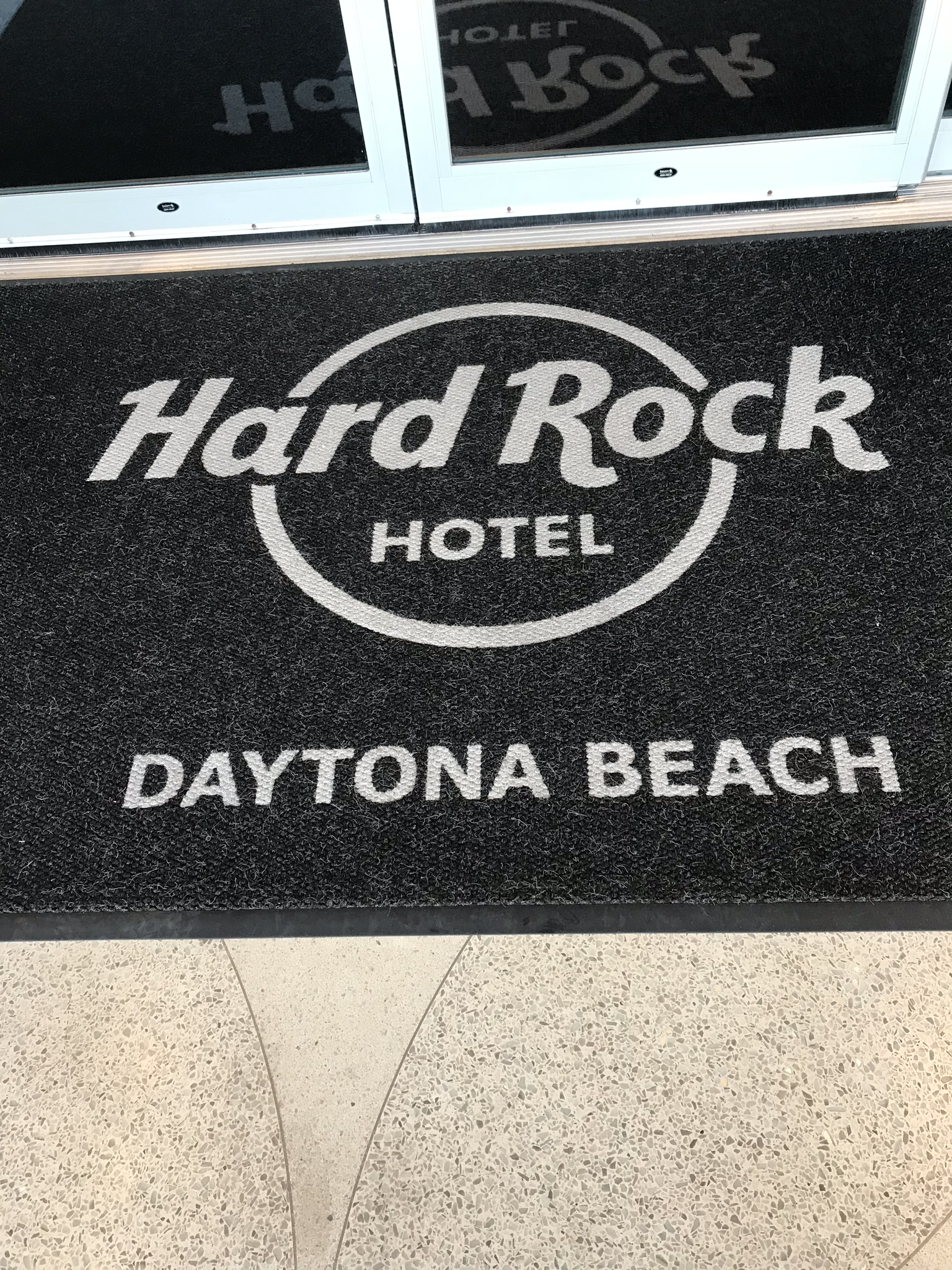 From the moment of arrival, I received total rock star royalty which stuck until departure. The valet staff was all so eager to meet guests needs, making my stay incredible. Back in the day, I remember the hotel's current location being the Desert Inn which wasn't the nicest looking hotel. The Hard Rock Hotel has totally stepped it up a notch and given Beachside a whole new upscale vibe.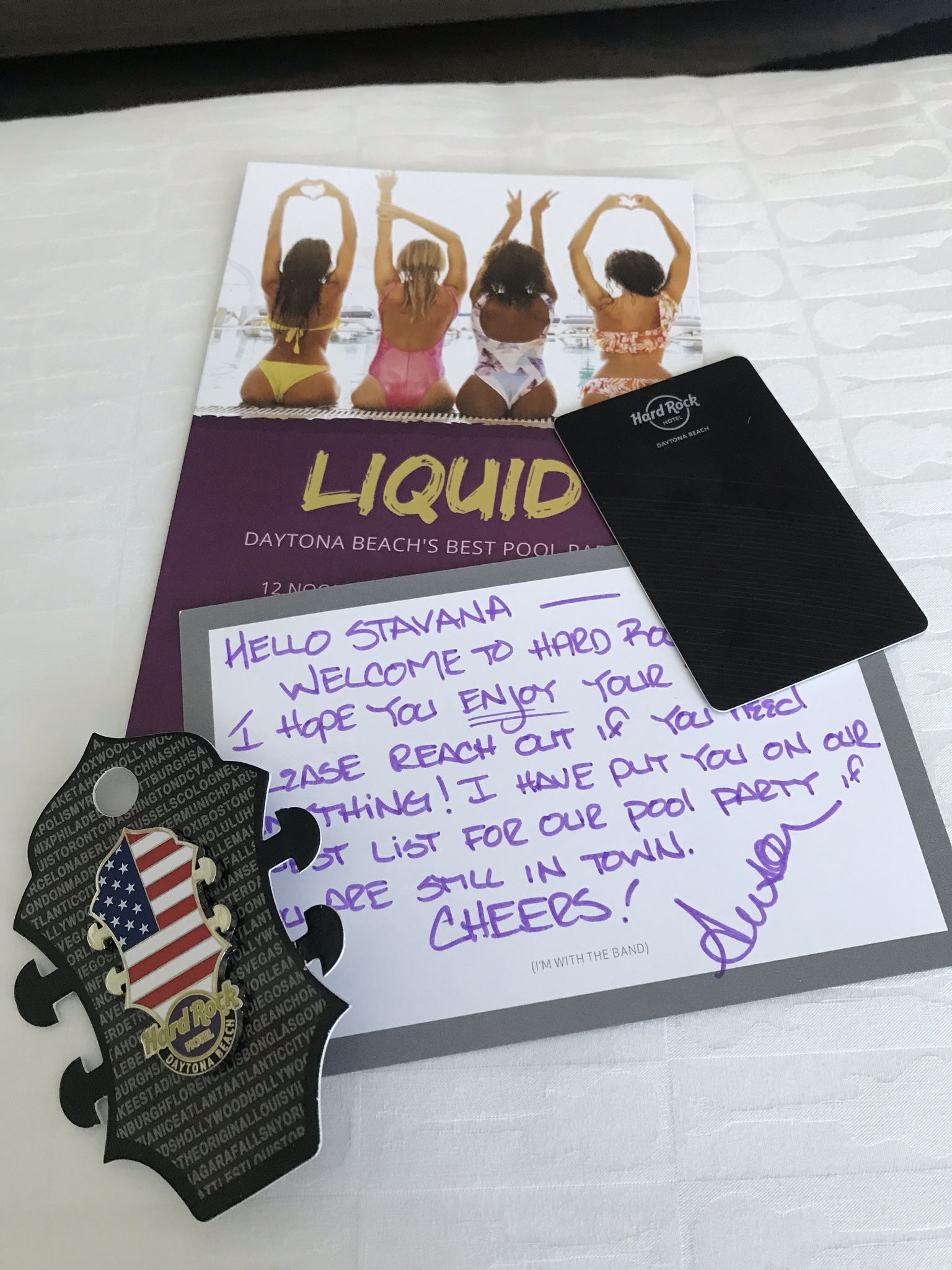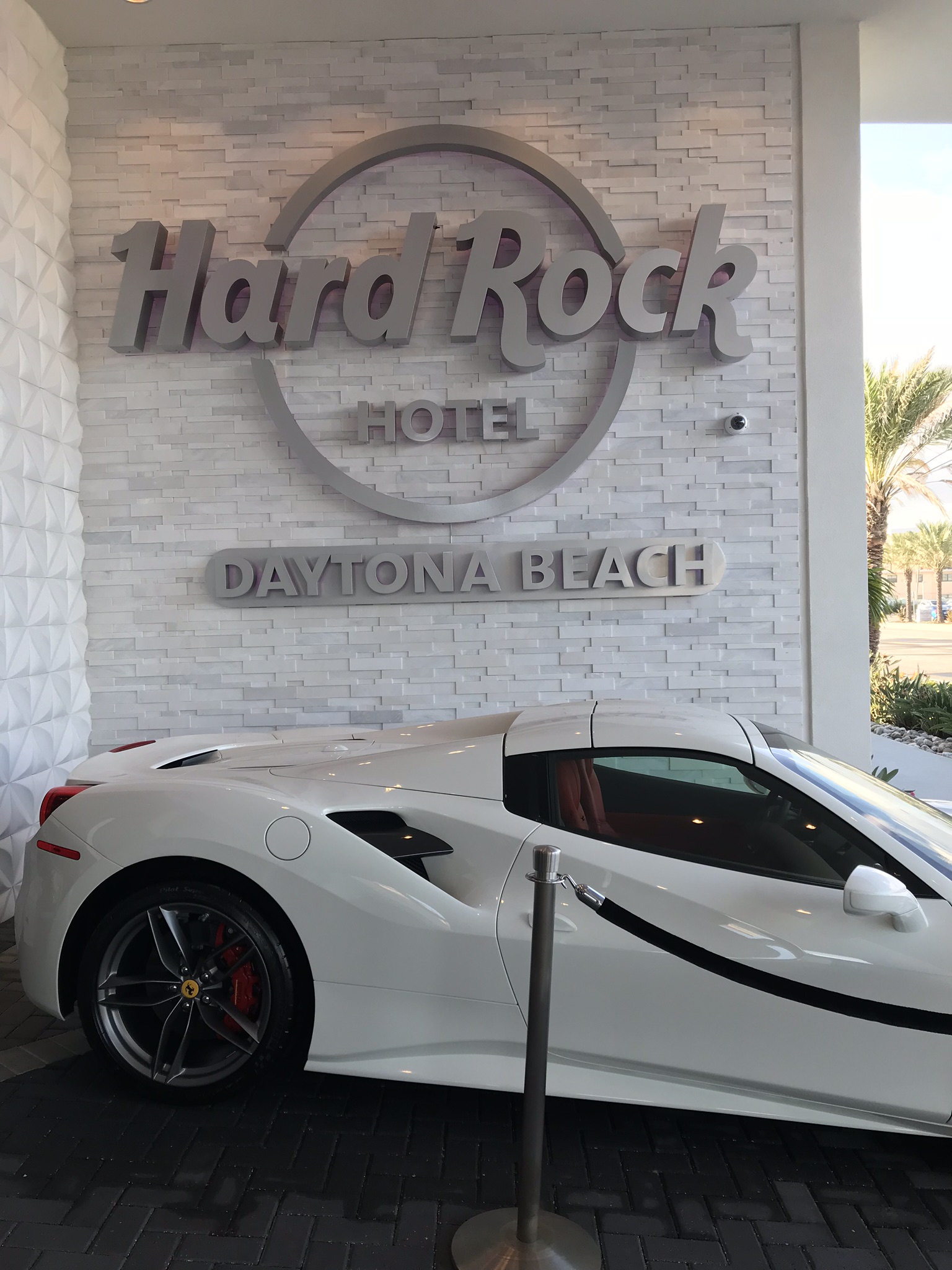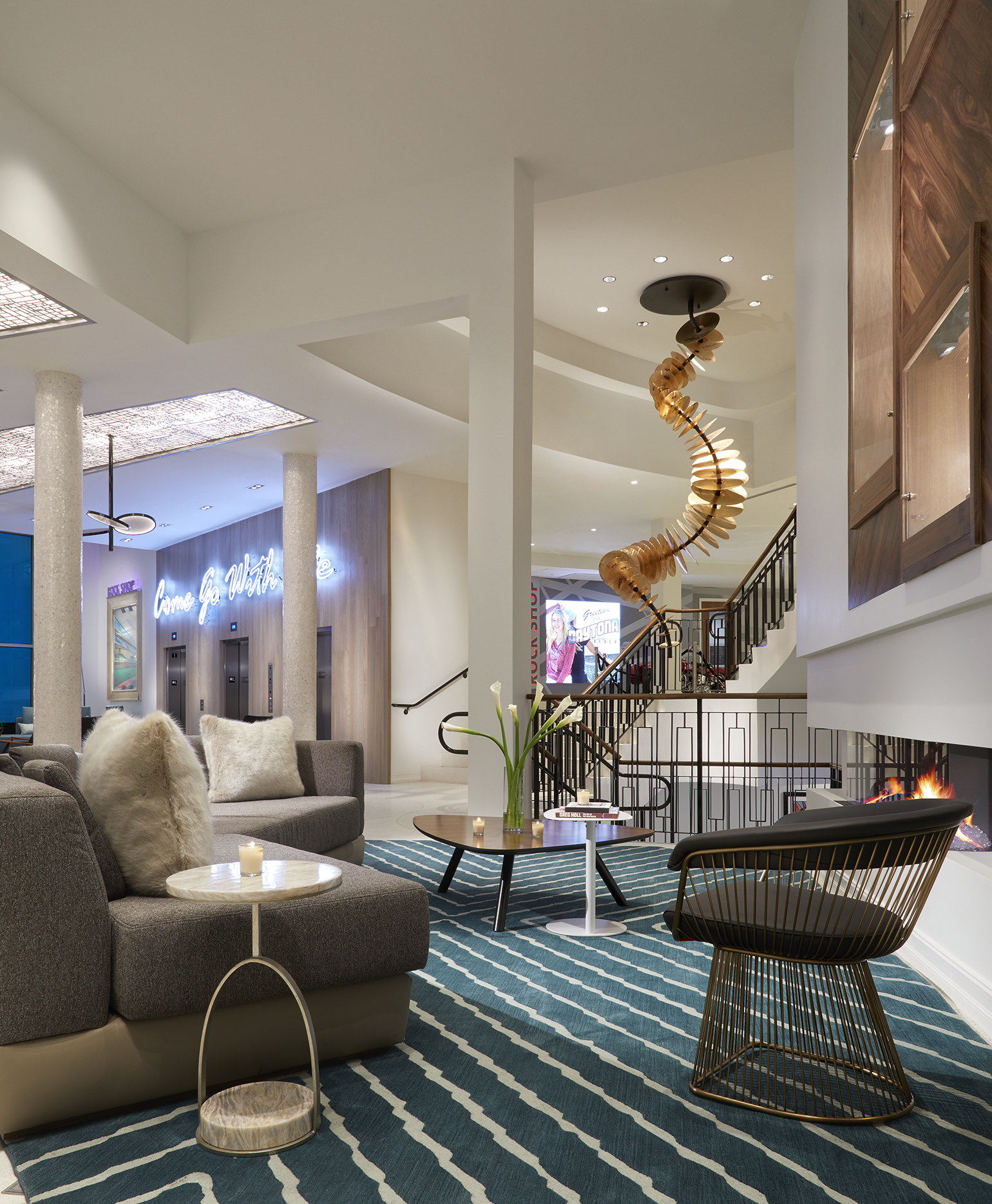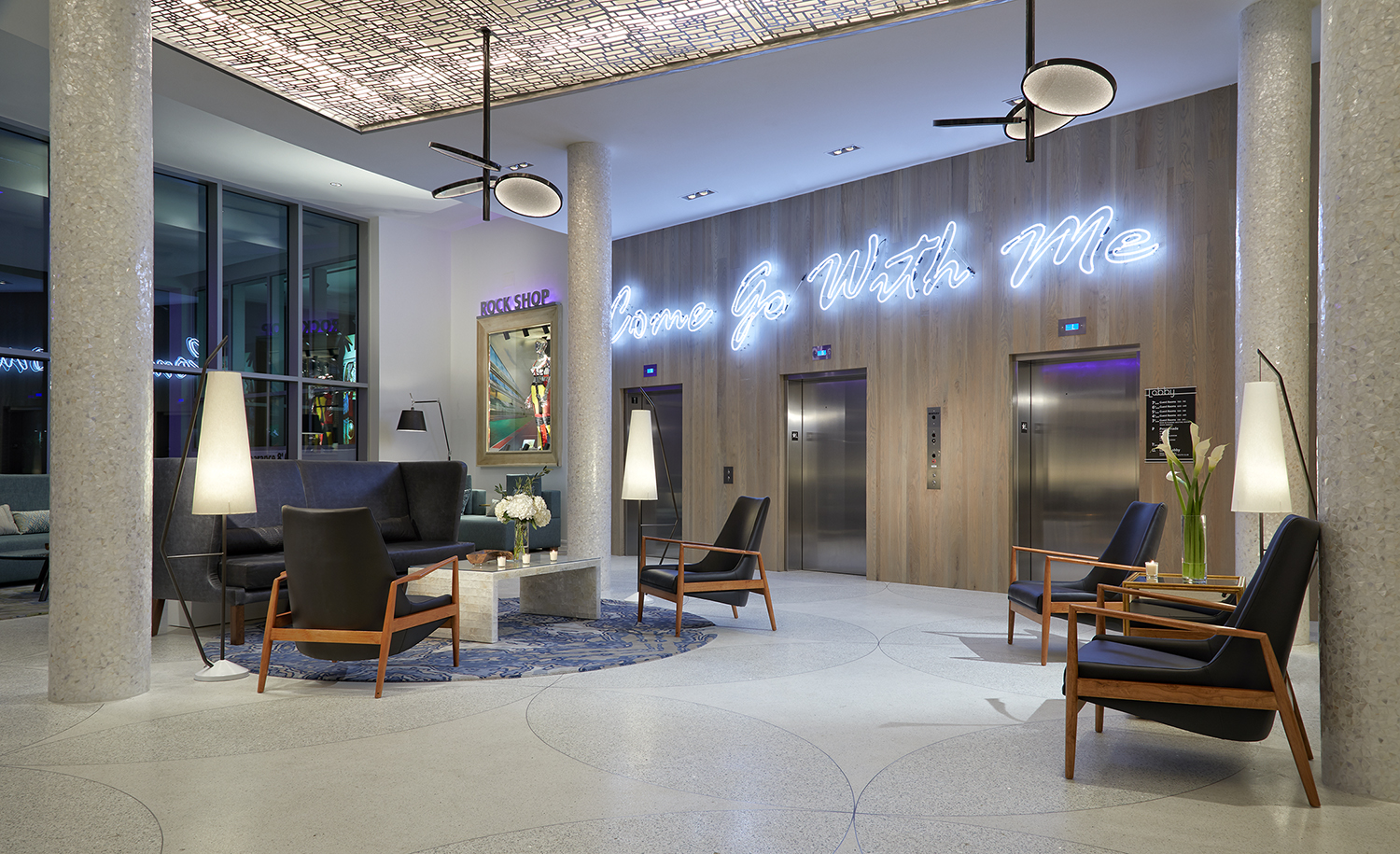 Rooms
The hotel features 200 guest rooms and suites on site. All the guest rooms are named after a music album. I was super excited when I noticed my room was Beyonce's Lemonade. ( I think that's such a great touch, especially when I always forget my room number lol). I stayed in a Queen Ocean front view room which was very spacious and comfy. I love the fact upon check in they offer The Sound of Your Stay® program, which is an exclusive audio experience that puts the guests up close and personal with music. I got to select three genres of music which played in the background of my room (Who needs an iPod when you have a custom-made music list!). Having an ocean view room I was able to hear the ocean waves all day and night which was very relaxing. I also loved being able to see what was going on at the beach, pool, and restaurants from my balcony.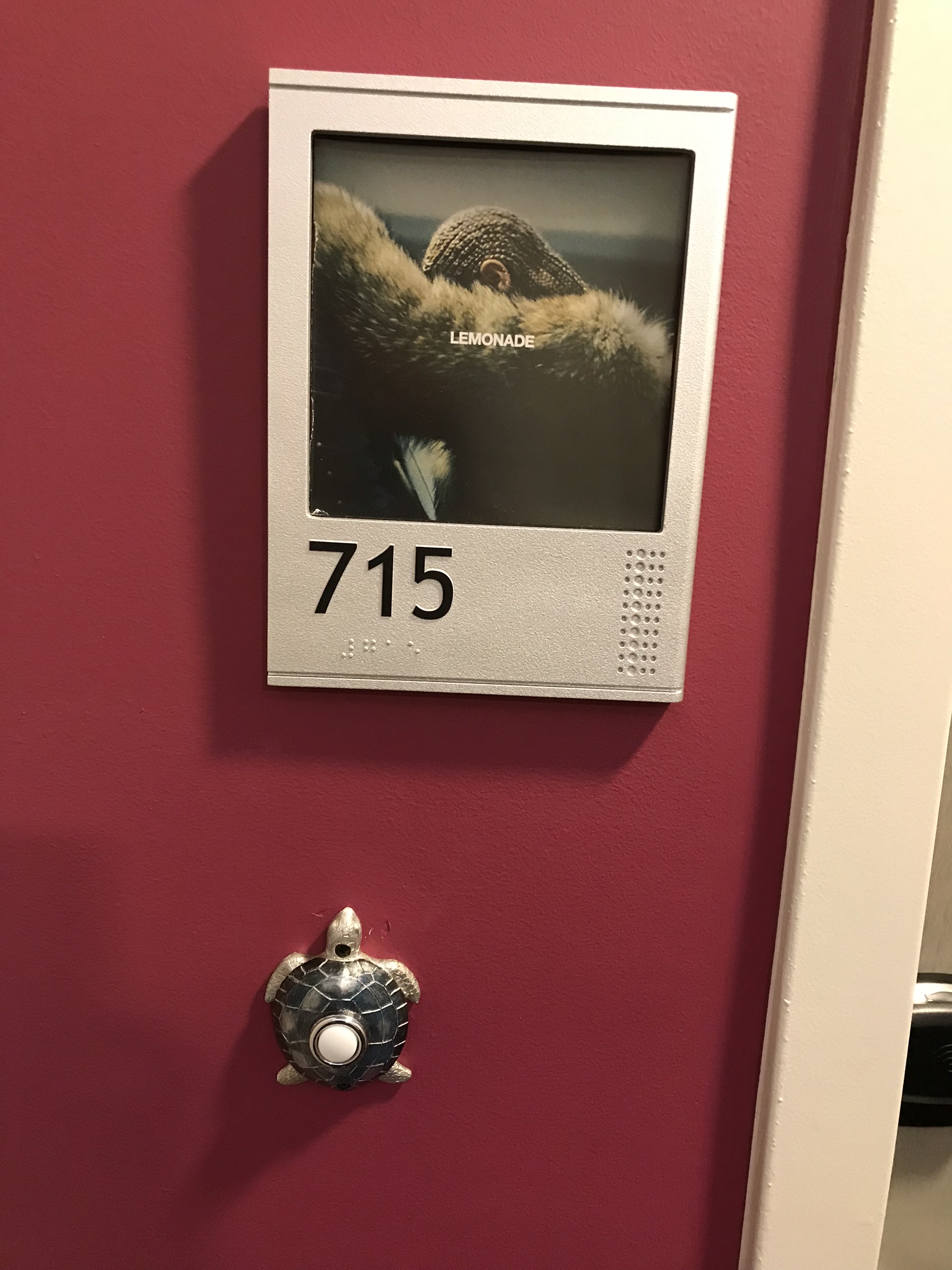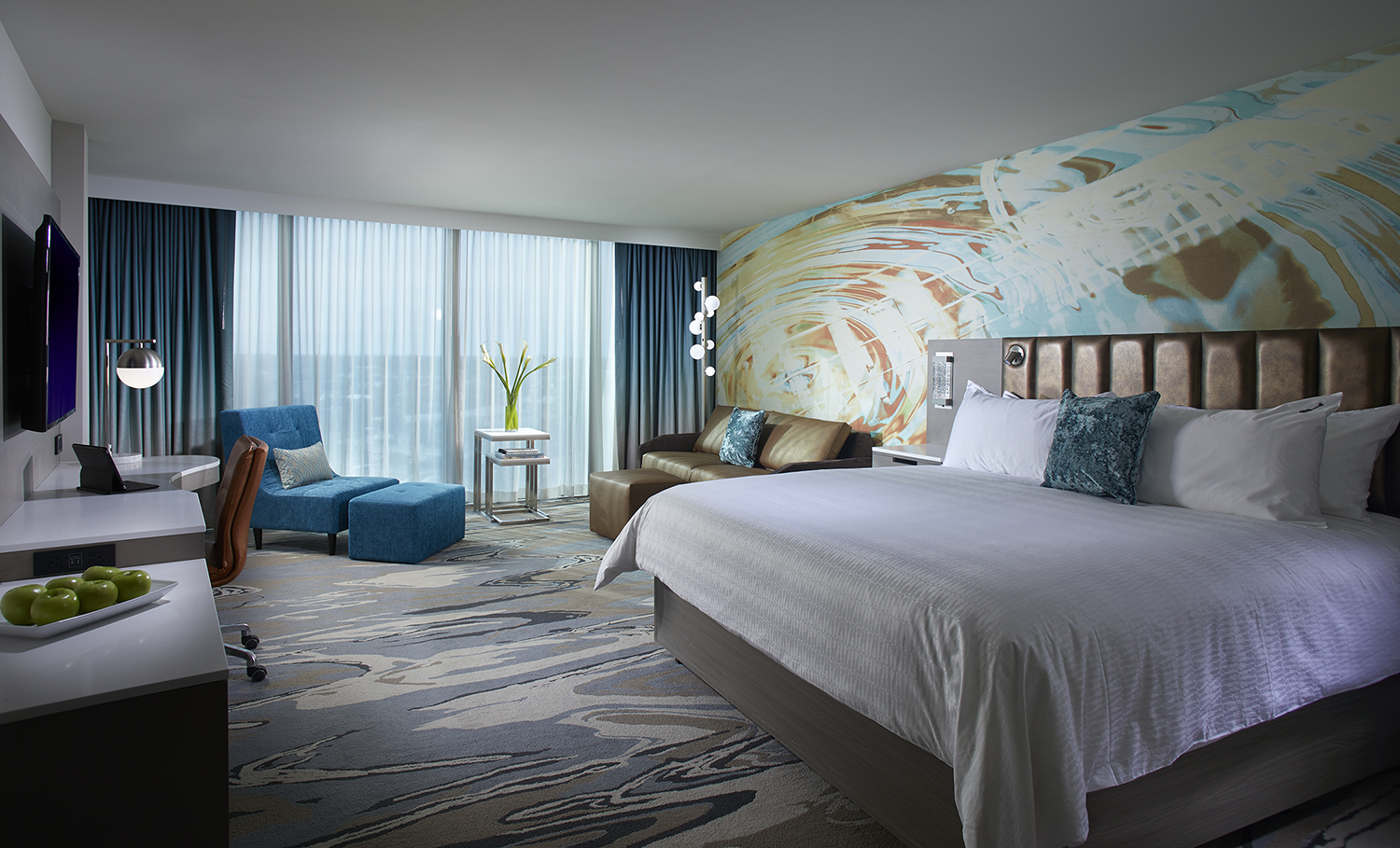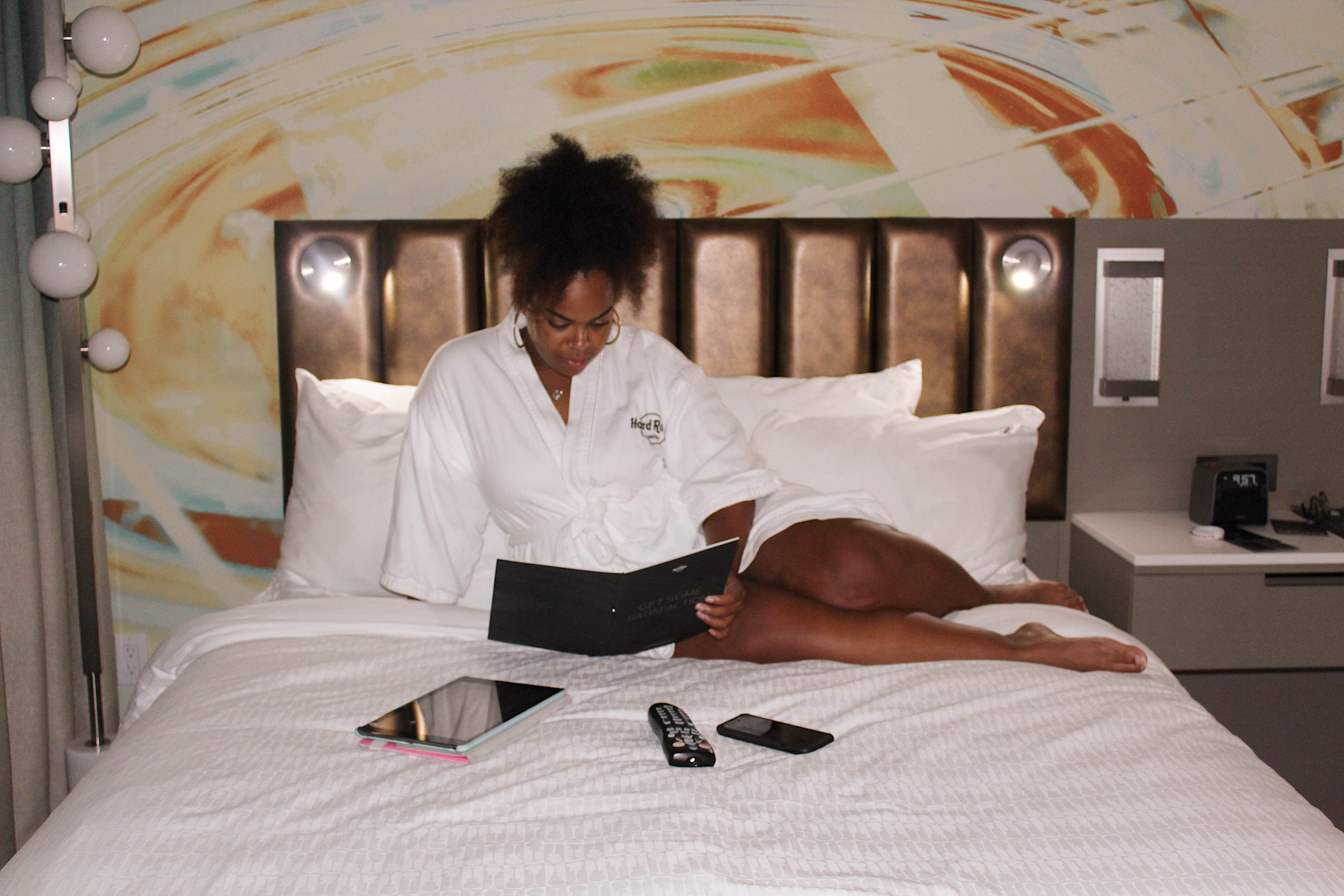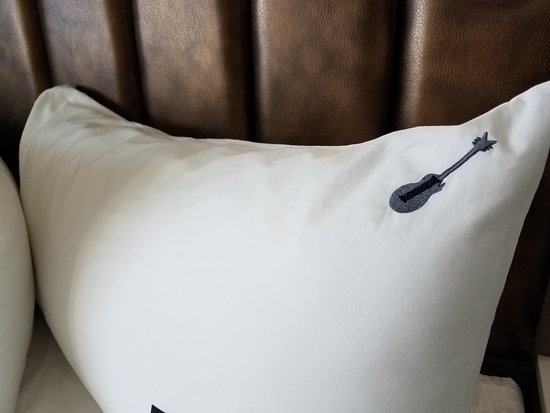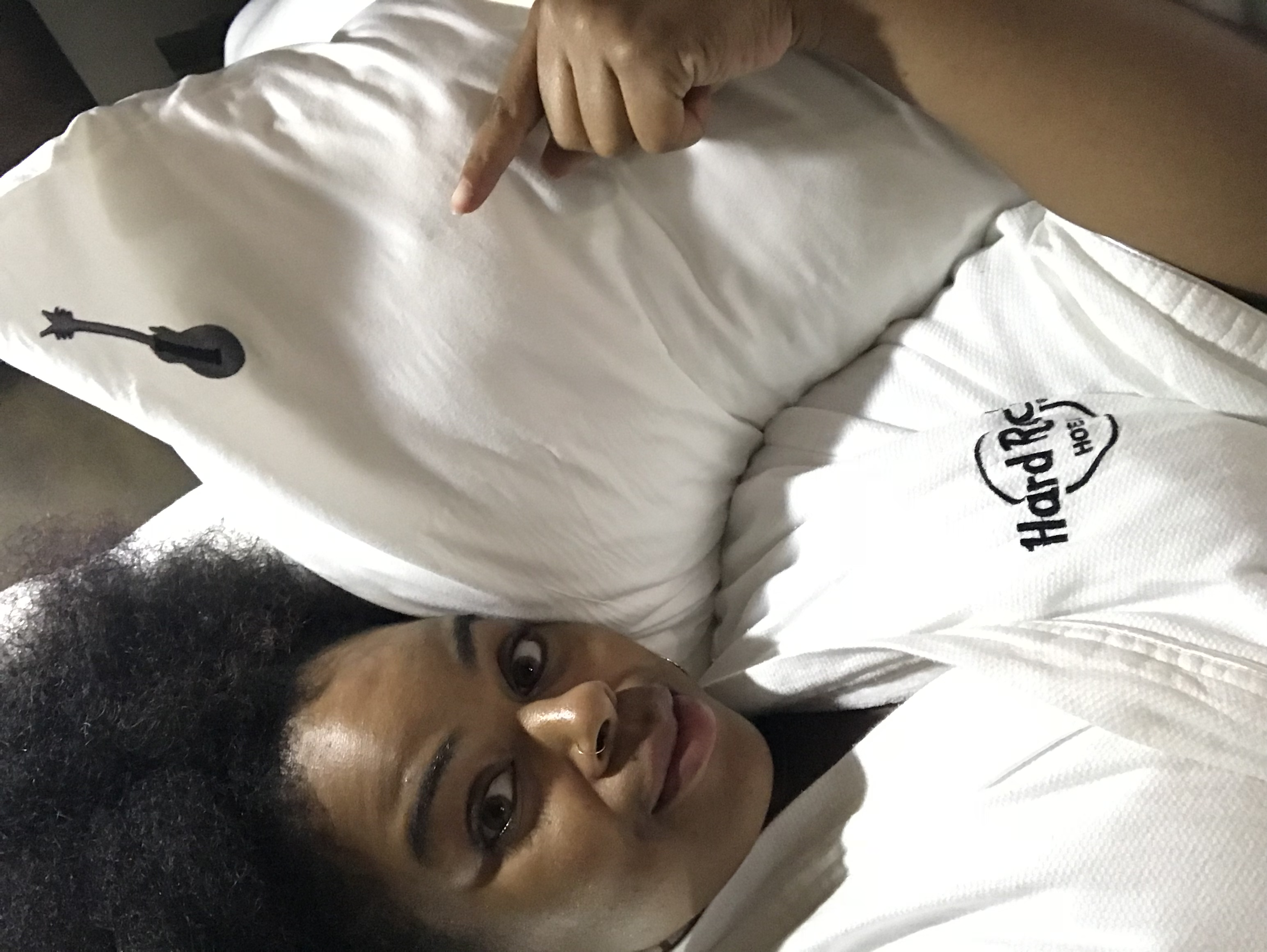 Amenities
The hotel features an endless list of amenities to guest such a renowned full-service Rock Spa® and Salon, A Rock Shop®, Body Rock® Fitness Center, Hard Rock Roxity Youth Club™ and 24/7 room service. The Hotel also includes the signature Sessions restaurant and bar, the open-air Wave Terrace bar and a beachfront pool with outdoor pool bar and grill. The pool area always had endless entertainment from a DJ spinning the latest tunes to a live band and singers at night. You seriously never need to leave the property with everything you need around you.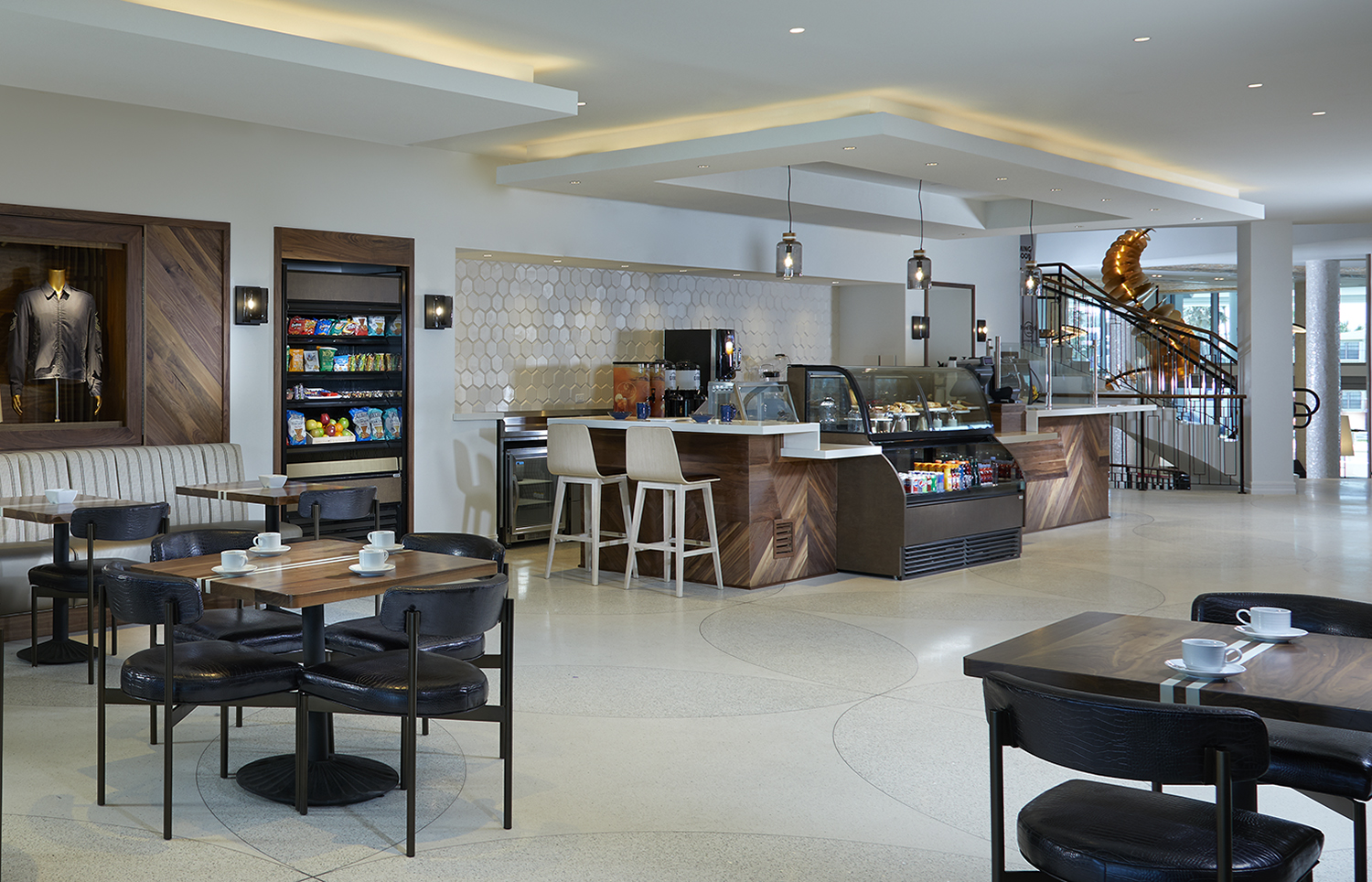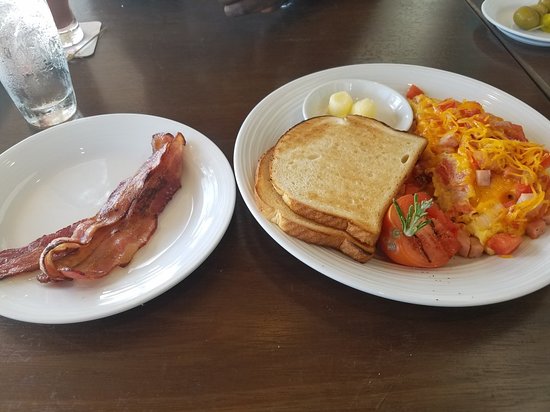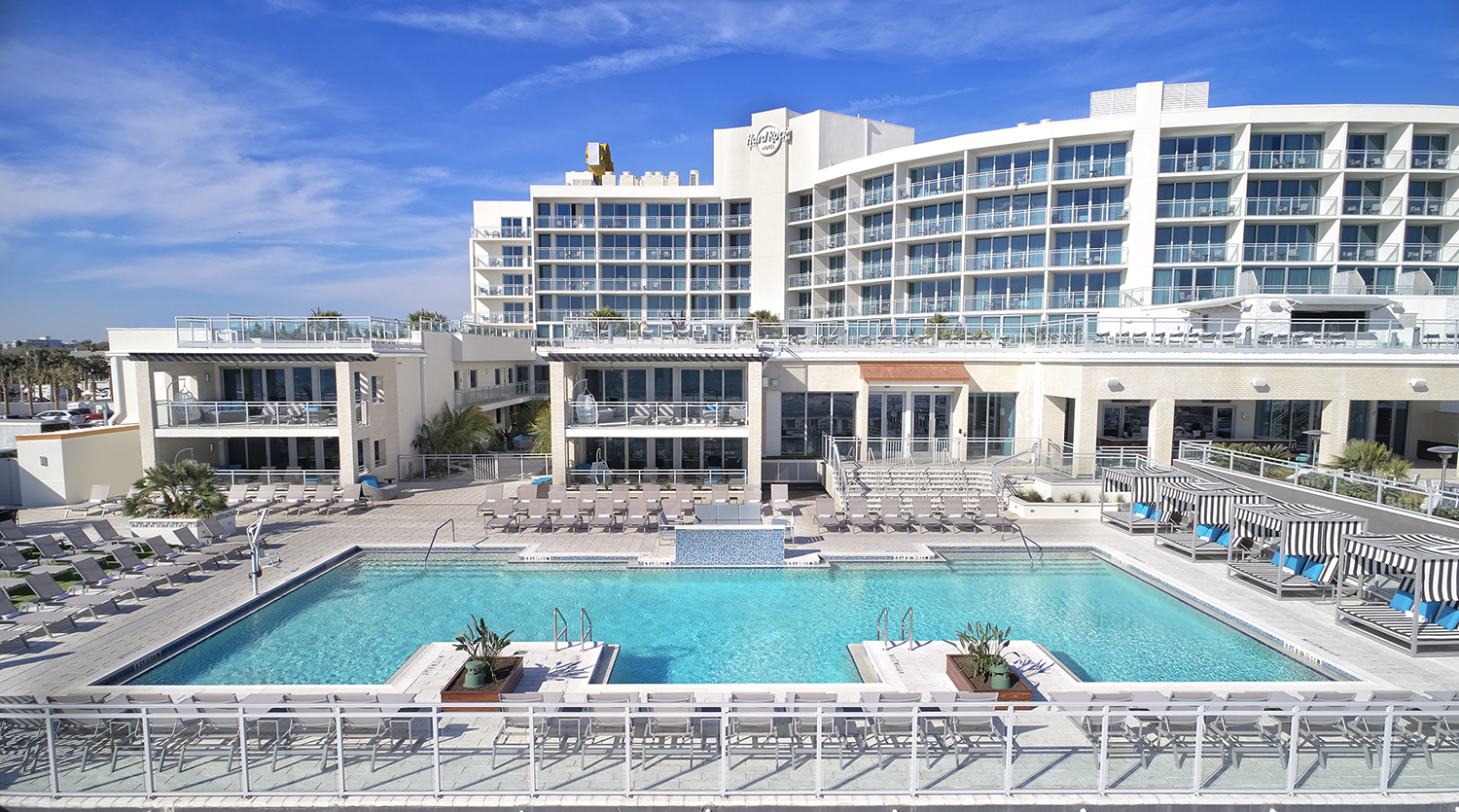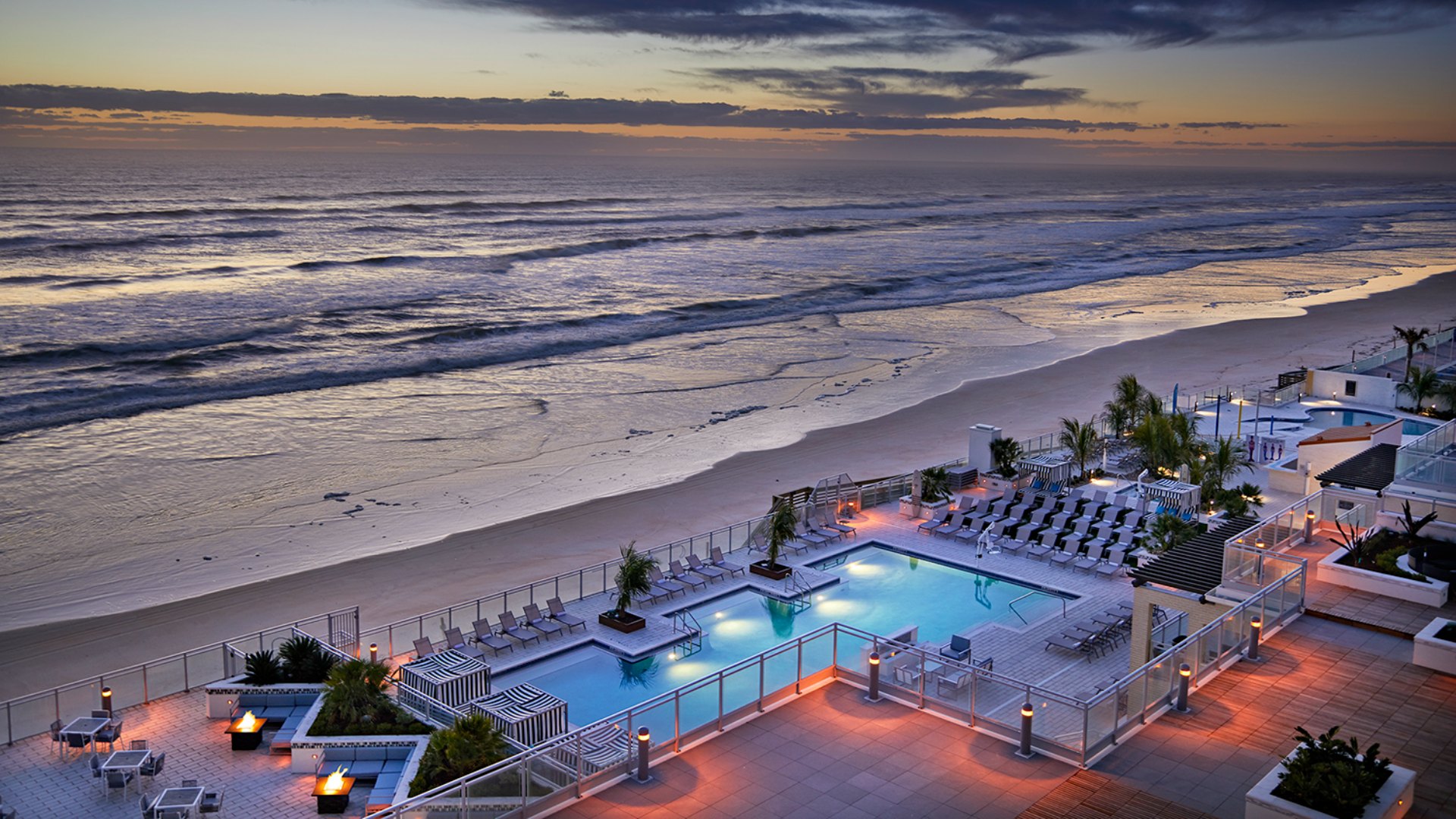 The Staff
The staff at Hard Rock all were extremely gracious. Everyone I spoke to had such a chill, down-to-earth spirit. From the manager on duty down to housekeeping, everyone was smiling and super pleasant. One woman at the front desk even helped me learn some new settings on my camera and taught me how to shoot better with my lens. The Hard Rock Hotel staff just made me feel really happy and at home during my stay.
Overall, My stay at The Hard Rock Hotel was very memorable and one I plan to do again. I love fun edgy hotels and this definitely lived up to my expectations. From the cool, fun staff to the amenities and location, The Hard Rock Hotel is worth it and surely will bring Daytona Beach tons of business.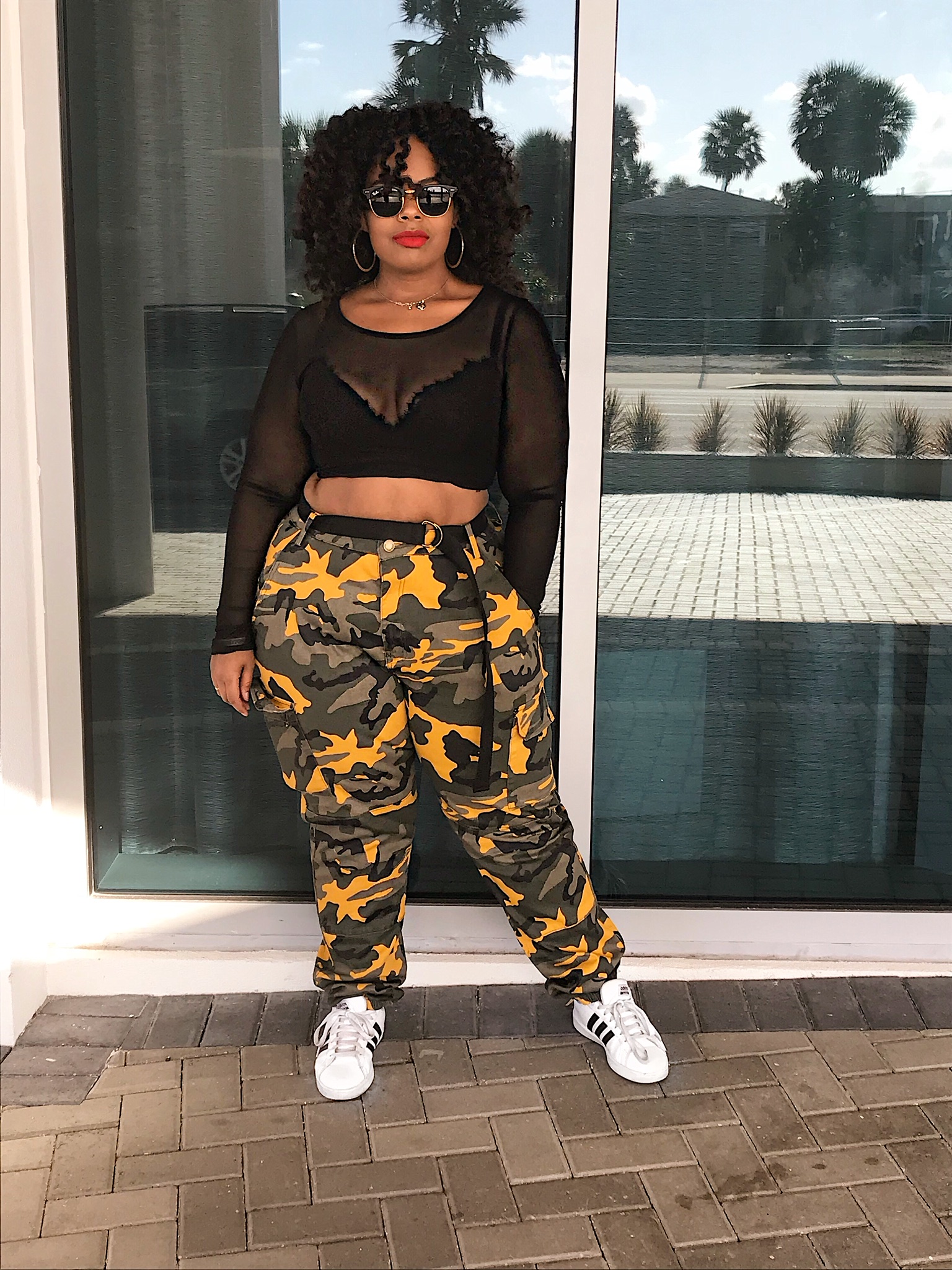 Disclosure: Thanks so Much!!! to the staff at The Hard Rock Daytona Beach. I was guest at the Hard Rock Hotel Daytona Beach,As always all opinions are my very own. To book a stay make sure to check them out https://www.hardrockhoteldaytonabeach.com/
0