Ashley Stewart Never Fails Me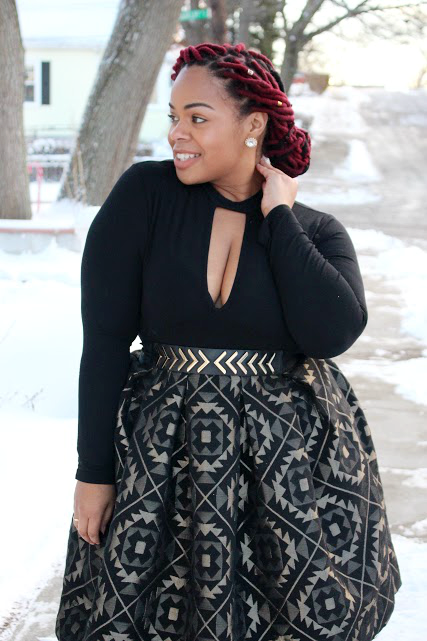 Now with 2017 in full swing, I had to kick off the new year with an outfit that would turn heads. While shopping at Ashley Stewart, I came a across a beautiful box pleated skirt. Now me being only 5'1 and plus size I'm a huge a fan of box pleated styles. Ashley Stewart always has my best interest at heart when it comes to box pleated skirts. What caught my attention most about this skirt was the print screamed: " 24 K Magic" ( probably because that's currently my favorite song).
So, of course, I brought the skirt and paired a whole look together to make my outfit complete. I love the fact the skirt cinched my waist and had a little flair to it. Box-pleated skirts always work for my shorter frame and are a staple in my wordrobe. I decided to pair my skirt with a cute bodysuit a jacket and was ready for whatever was thrown my way.
If you're shorter women like me, I say anything that is box pleated is the best way to go when buying dresses or skirts. Box pleated styles not only make shorter women appear so much taller it gives off that elegant feel with showing just enough skin. I love showing off a little leg action for the people ha ha. If you are interested in buying the Geo Jacquard Box Pleated Skirt, it's currently on sale at Ashley Stewart for $18.89…..Now with a skirt like that and a price that great it's a must have in any closet.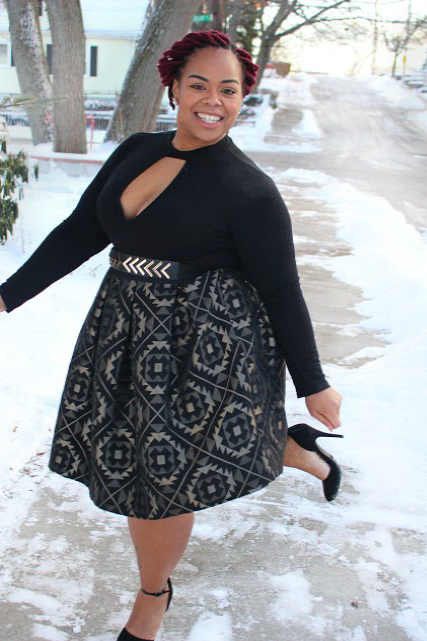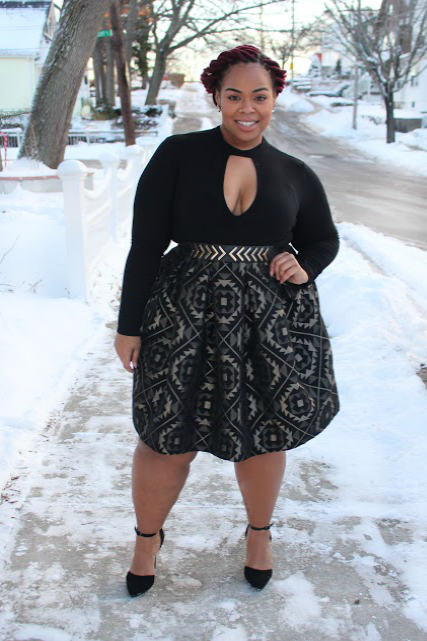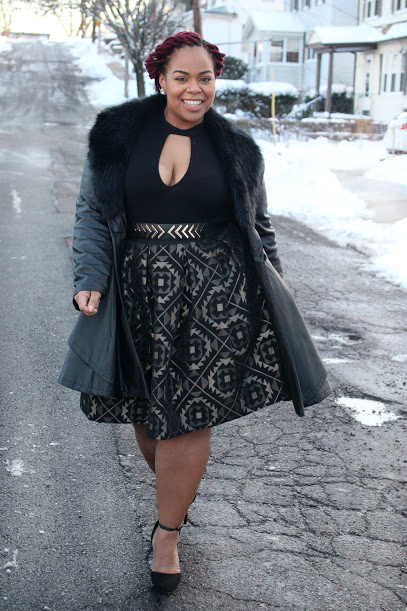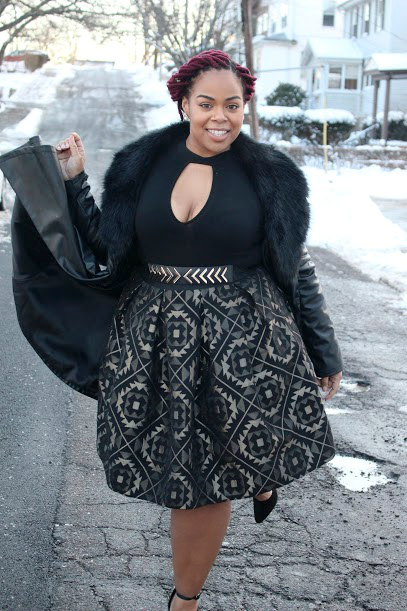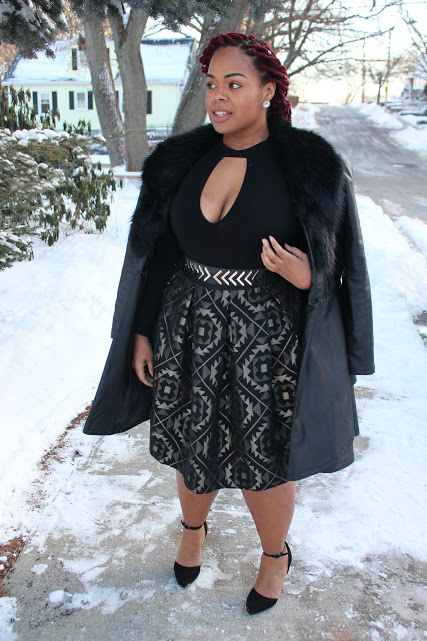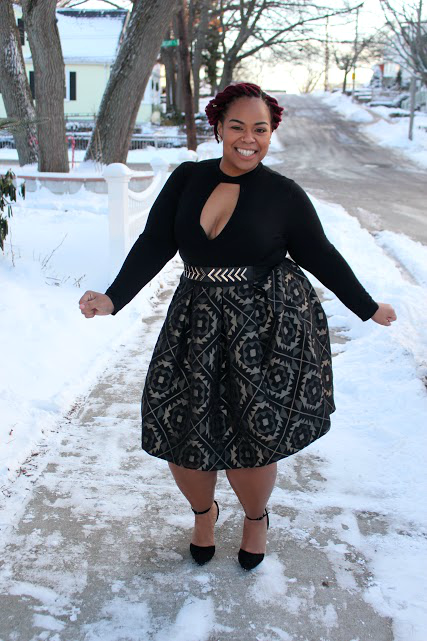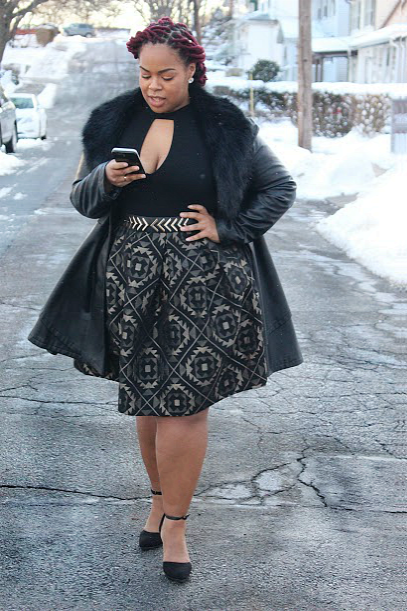 Top: Asos Body Suit (Found it last year but heres similar top from Debshops)
Skirt: Ashley Stewart
Belt: Rainbow shops ( brought a few years ago)
Jacket: Gifted (heres similar jacket from Ashley Stewart)
Shoes: Charlotte Russe
So what do y'all think of my Outfit to kick off the new year? Make sure you let me know. Also what's you guys favorite style of skirts to buy while shopping? Hope you enjoyed the read and as always thanks for stopping by!!!
LOVE
Vana Black
0