Girl,You Shop In The Men's Section!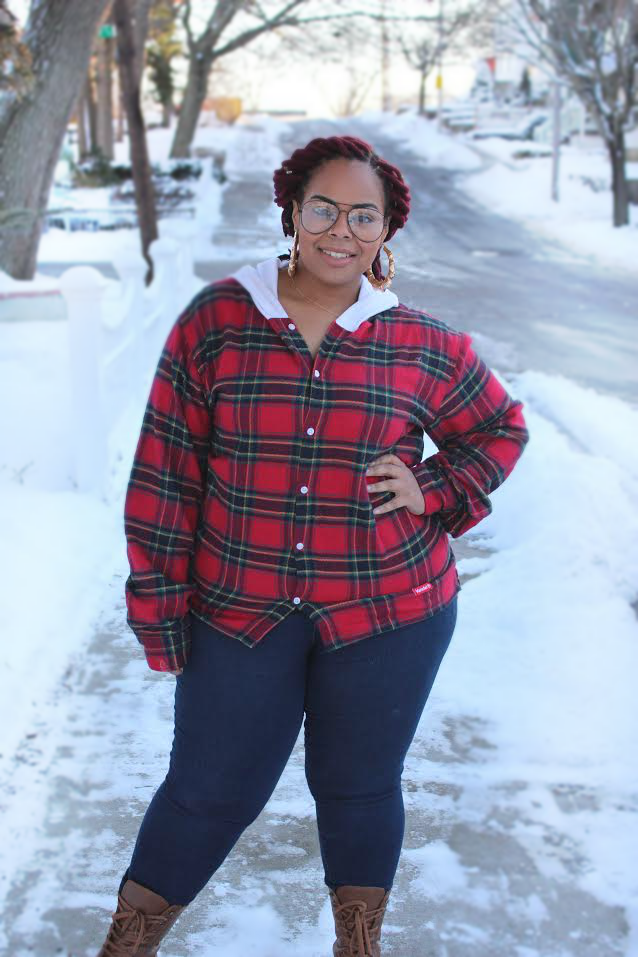 Hey Yall, looks like we made it to Friday, Which means the weekend is here. I always like to try and make the best of my weekends because they go by super fast. So when it comes to weekend attire, I like to try and keep it comfy since I dress up on weekdays. With it being winter time in New England I have to make sure to wear warm clothing while still looking cute.
The coldness tends to mess everyone up when it comes to displaying your best fashion. That's why for weekends I'm a huge lover of flannel T-Shirts, and Vandal Collective totally won me over with this Flannel Shirt. I think everyone should own at least two flannel shirts in their wardrobe. You can use a flannel t-shirt literally in every season. In colder months I wear it so I can be warm and comfy. While in the warmer months it's a great add-on to tie around your waist for a statement piece or to use when it gets a little chilly outside. The Albertson Flannel Shirt I'm wearing is a Men's shirt that was gifted to me for Christmas. I love the fact the material is super soft and warm.Not to mention it has a added feature of a hood and I'm a huge lover of anything with a hood.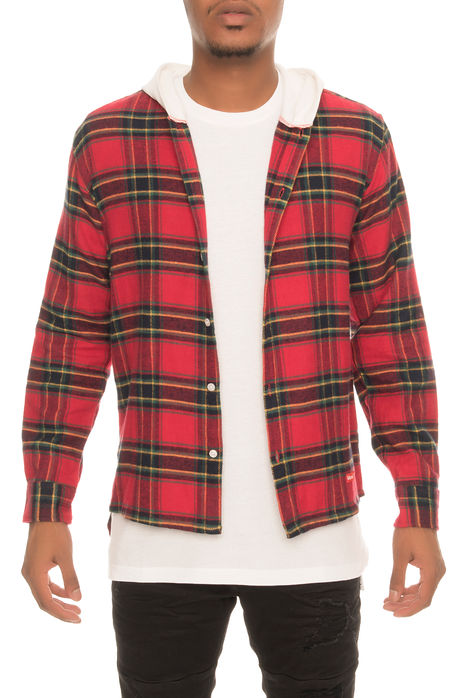 If you're looking for something comfy to wear to relax in check out Vandal Collective. Even though this is a site mainly targeted to males, the remarkable thing about being a girl is we can go to the men's sections and make their clothes look just as good if not even better. Plus if you don't see anything for you maybe you'll see something for that special guy in your life. It's always nice to spoil your man with a little something here and there.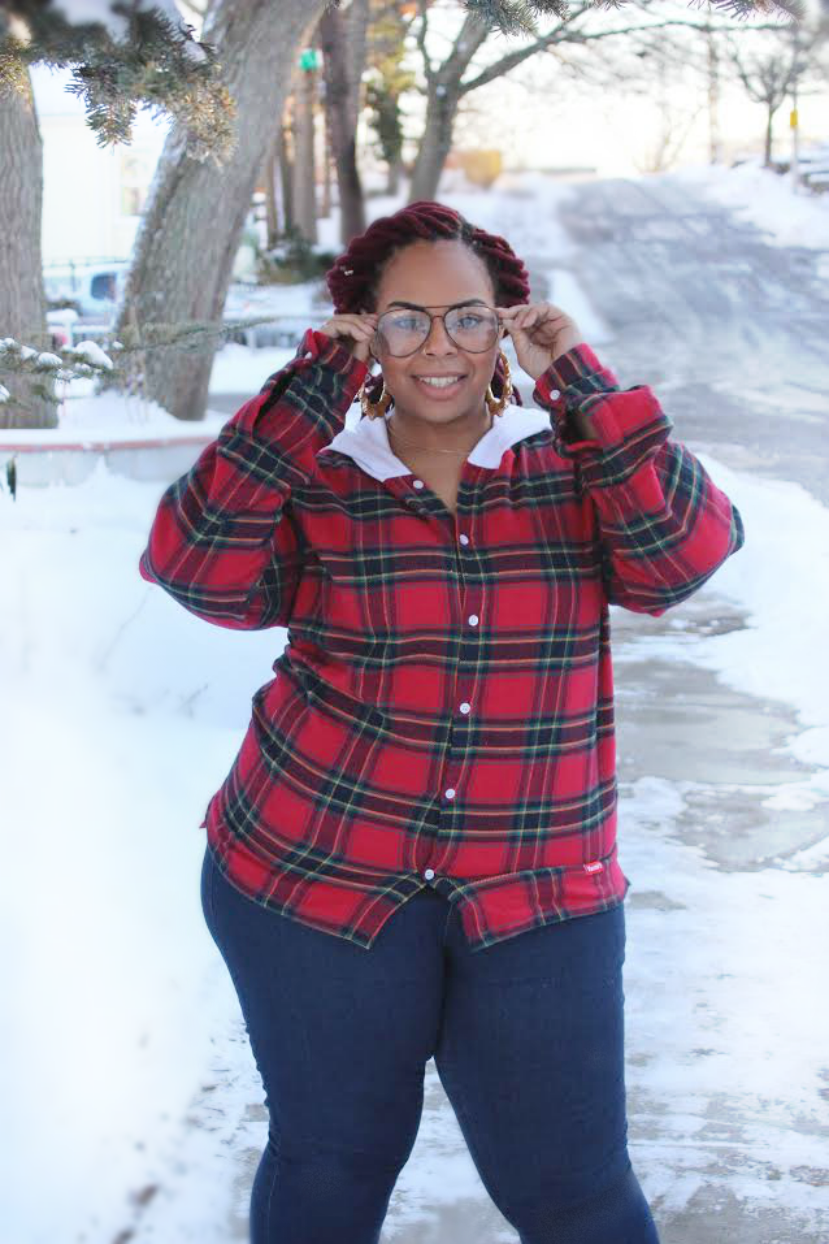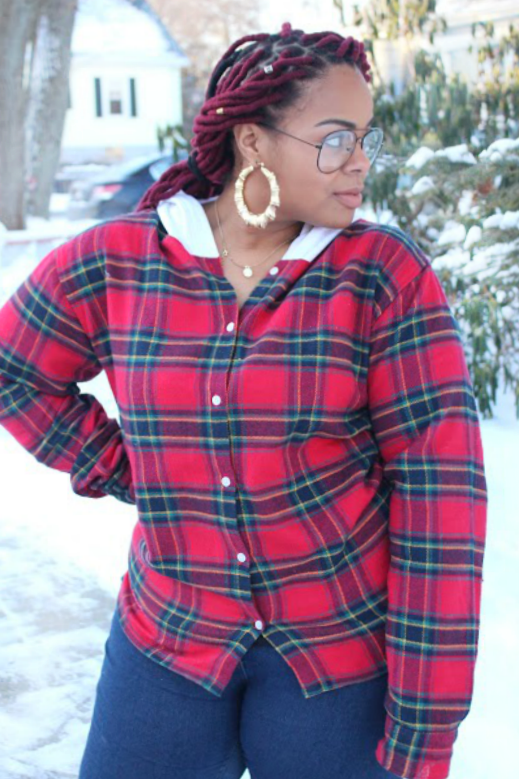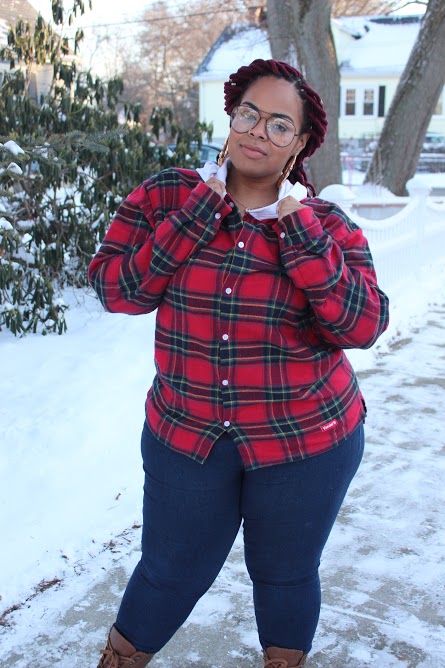 Top: Vandal Collective
Jeans: Forever 21
Boots: Rue 21
So what do yall think of this little weekend get up? I added my door knockers earrings and big glasses because I was channeling my inner 90's I guess. Have any of you all ever gone to the men's section for an item and made it into your own look let me know?
as always thanks for stopping by.
Love
Vana Black
0