Spring Florals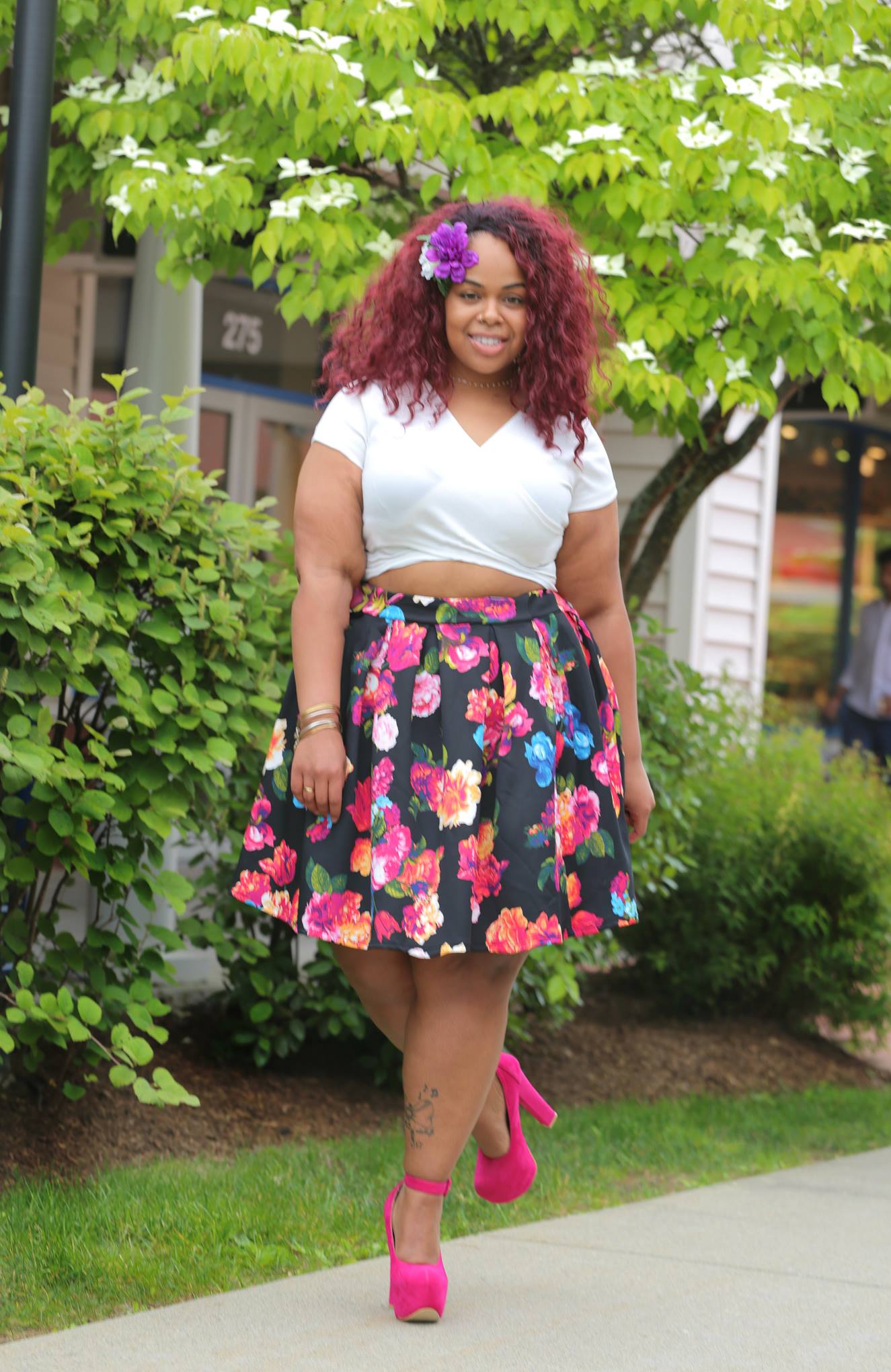 Where is summer? (Crying Emoji) Well technically it's still springtime but even that has barely shown its face around my city lately. I'm so ready for the warmer weather filled with summer fashion sundresses,flip-flops and swimwear.
 Therefore with the weather not being the greatest it has kind of put a damper on my mood. I haven't exactly put much effort into getting dressed lately. So to offset my blah mood, I decided to add some color to my pretty basic wardrobe. Now I'm not usually one for lots of color but since it is spring why not right ? floral print is really trendy this season so I figured I partake and purchase a few floral items. While surfing the interweb, a cute floral scuba skirt spoke to me the moment I laid eyes upon it on the CurvySense website. CurvySense is an online fashion retailer that caters to women size 0x-4x. I love how that they offer clothing for any occasion such as swimwear for a day at the beach or a LBD (Little Black Dress) for girls night. No matter what your needs are it seems like CurvySense always has you covered.
 Lets get into the outfit details. I decided to wear a simple plain white crop top to make sure my skirt was the main focus.  The skirt was a perfect match for my body type being A-line cut. I love how the A-line style makes my legs appear longer, and cinches at my waist. I put on some cute little pink Mary Jane heels to really make the colors pop.  After getting dressed and putting on such a fun vibrant outfit it really did lift my spirits.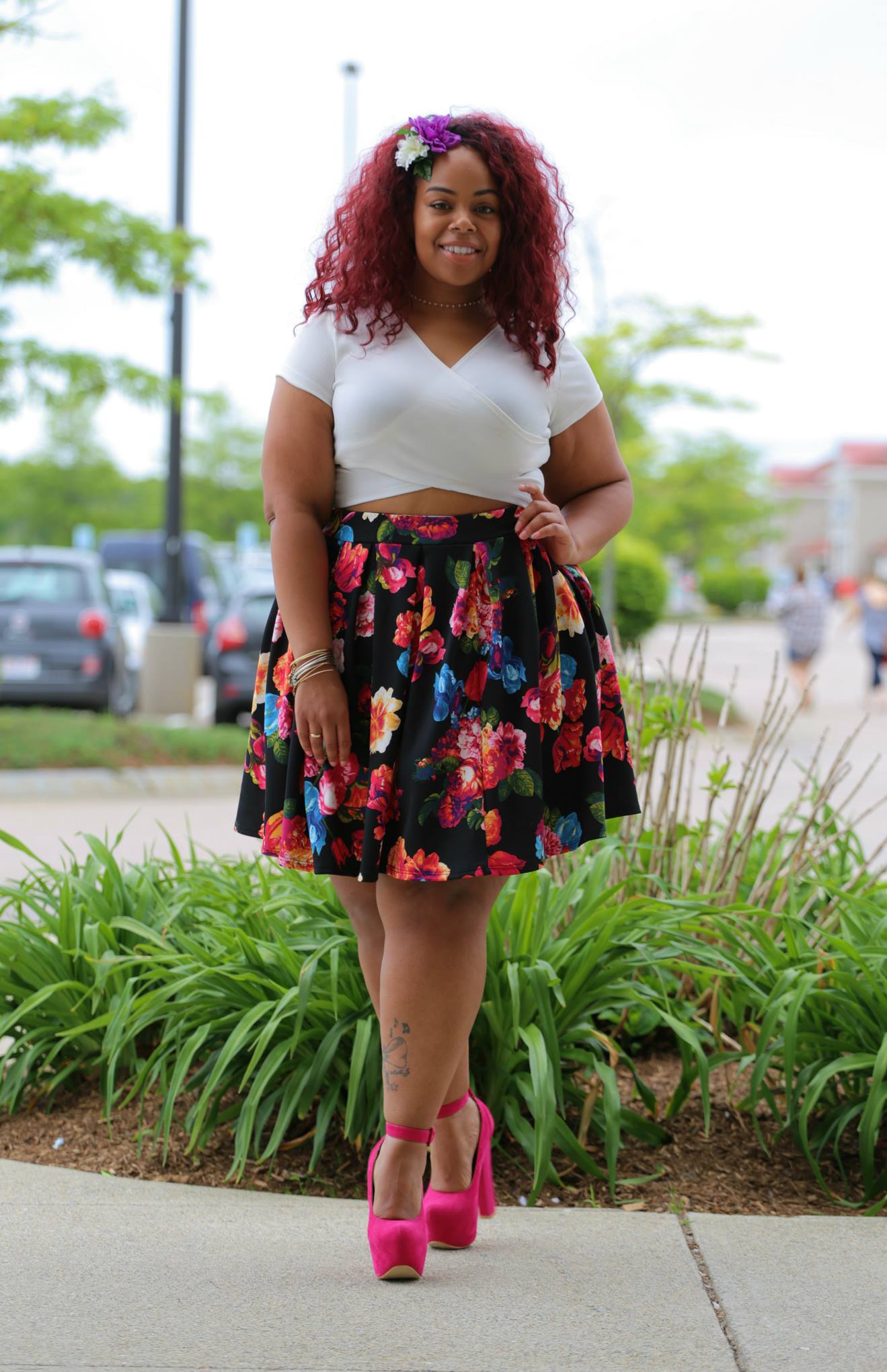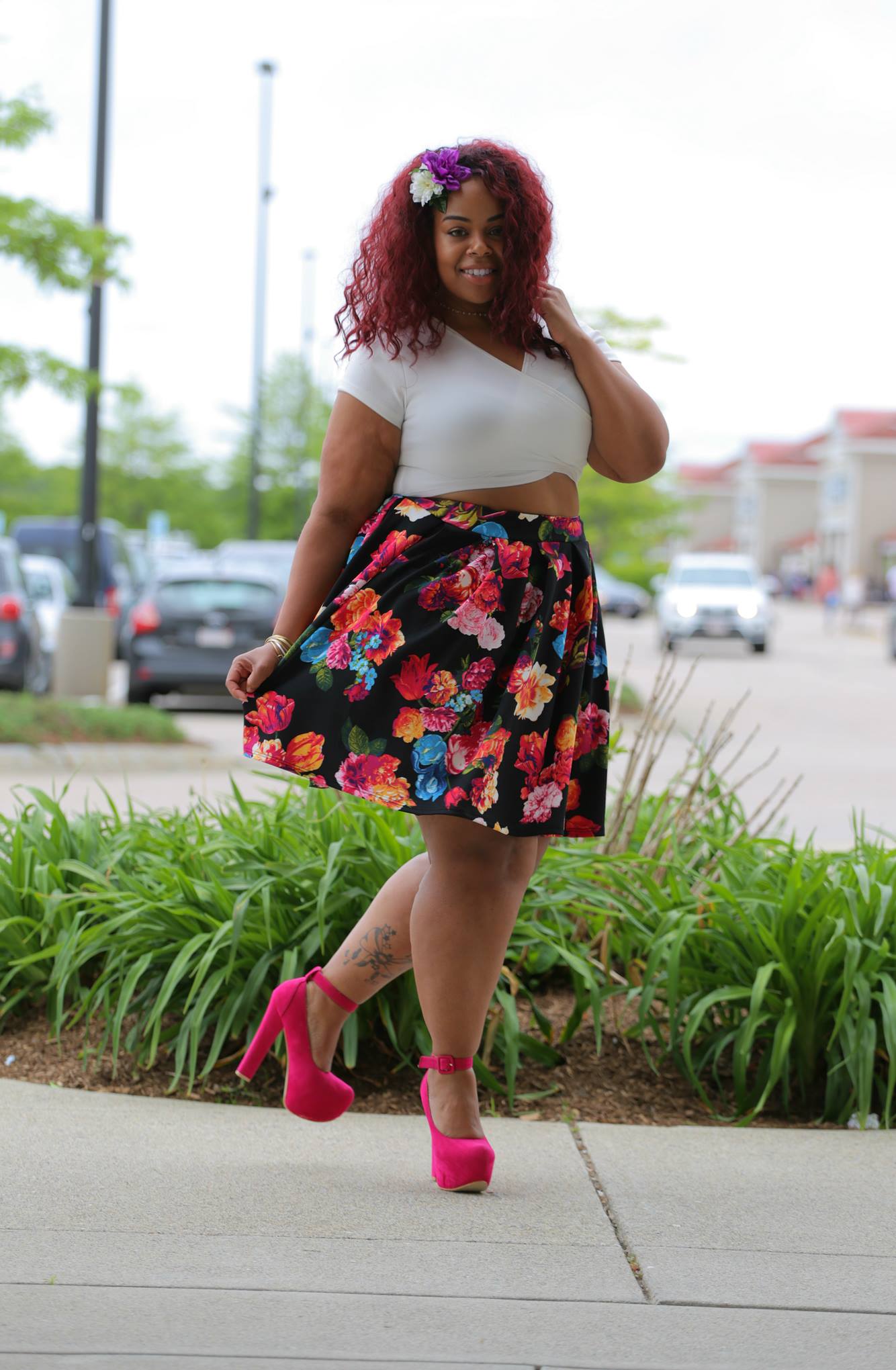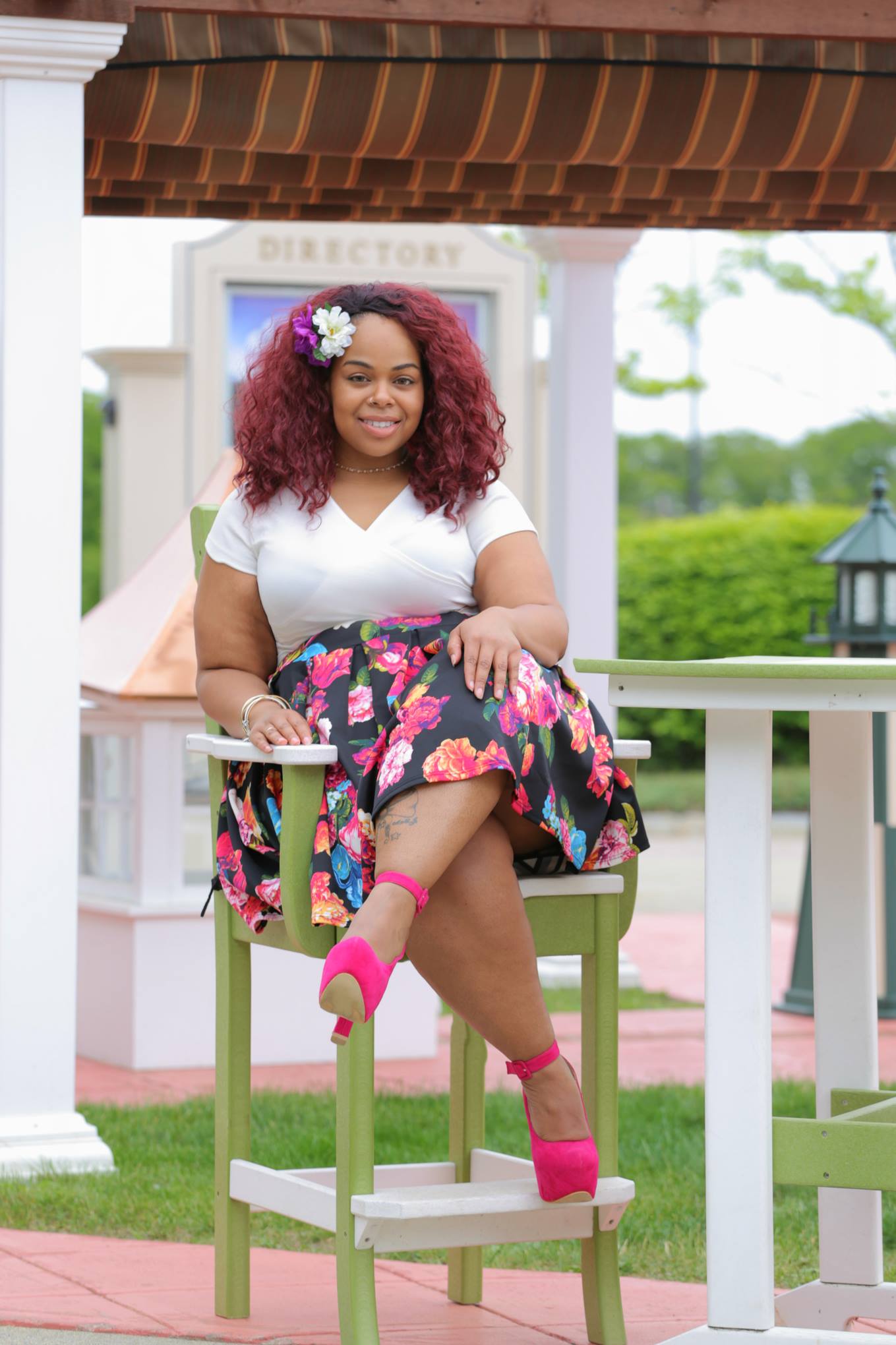 I can't wait to see what other ways I can style my floral skirt for the up coming months. I just hope some warmer weather is coming soon. Is anyone else having a pretty chilly spring? Also what do you all think of the floral trend is it drab or fab? let me know in the comments below. As always thanks for stopping by and Owl see ya Later.
Outfit Details
Top: older top from Madrag, Skirt:Curvysense Shoes: (I forgot the brand sorry)
Love
Stavana
0