Polka Dots Are Back On The Scene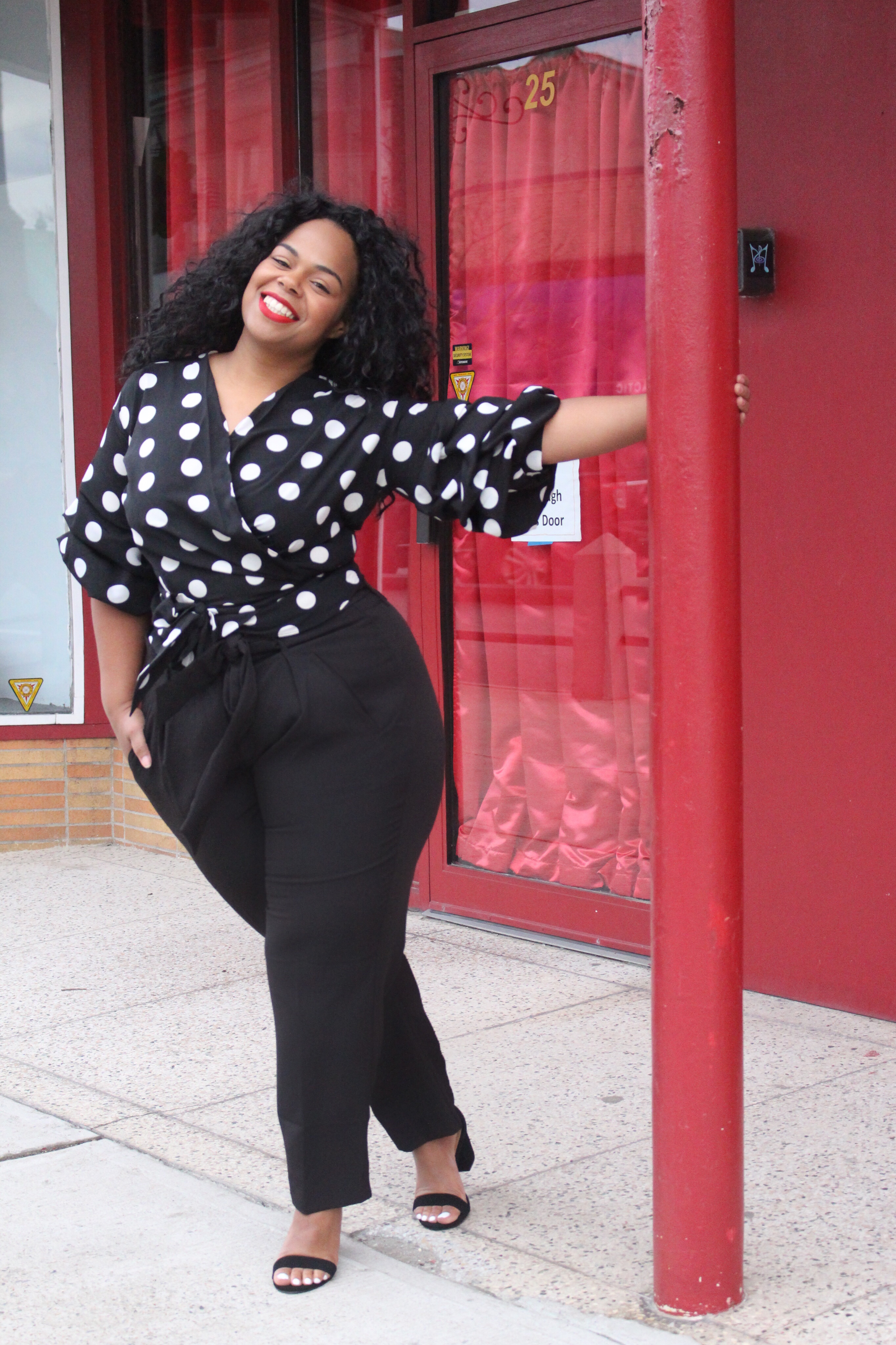 Hey, Guys hope all is well out there in the world for everyone. I wanted to tell ya about a fashion trend that seems to be coming back on the rise. Can anyone guess what it is?….anyone?…it's POLKA DOTS! Honestly, I have always loved polka dots since I was a kid. So I guess for me the trend never really left my closet ha ha.  I know for many, polka dots became a print of their childhood and therefore a fashion HELL NO. Now that Spring is making her way into the world, well she's trying I should say. I have been noticing black and white polka dots all over the stores and my Instagram feed. My heart is so overjoyed to find polka dots making come back. Usually, the only place I really could find polka dots was thrifting or in my grannies closet. Now polka dots are trendy all over again and taking over the fashion scene, so without any more of me babbling let's get into my fab outfit.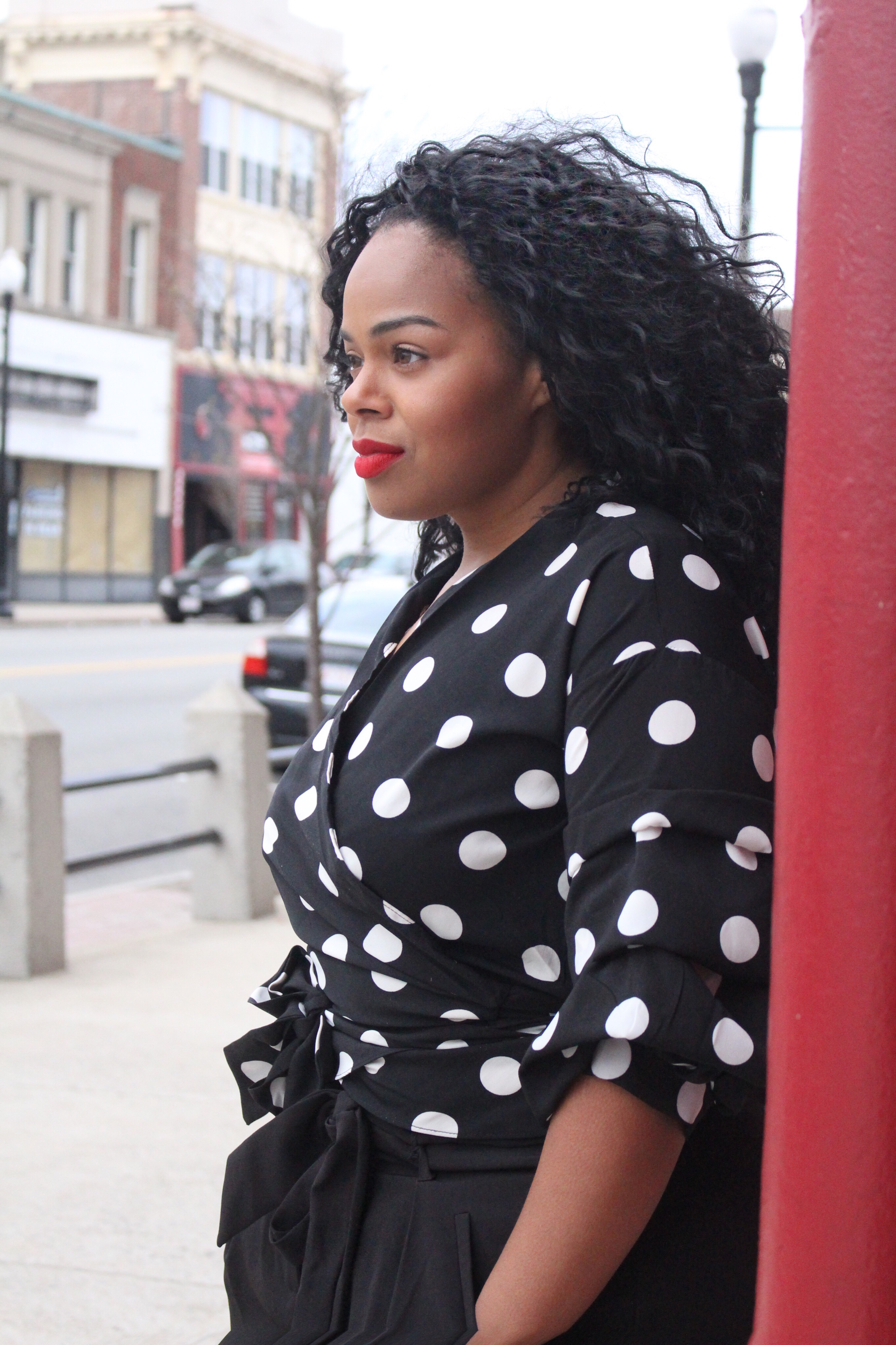 My polka dot shirt is from my fav store Rainbow Shops. The Shirt is made of chiffon material and has a ruffled sleeve detailing which really gave the top a stylish edge.The Pants which are also from Rainbow were a perfect combo making the whole outfit look high quality and trendy. The pants featured a cute tie waist belt and some ruffling at the top of the hemline. Last but not least the shoes. I'm so over the days of wearing high heels ( my knees aren't built like they use to be lol) So I threw on these cute little block heels from Amazon which are SUPER COMFY. Block heels are all the rave right now, I suggest you put down the five inches and switch to a block heel girlfriend. I was so excited for less then than $50 bucks I purchased a fun classy outfit. I think this fab combo will be a hit for the workplace or even a simple night on the town.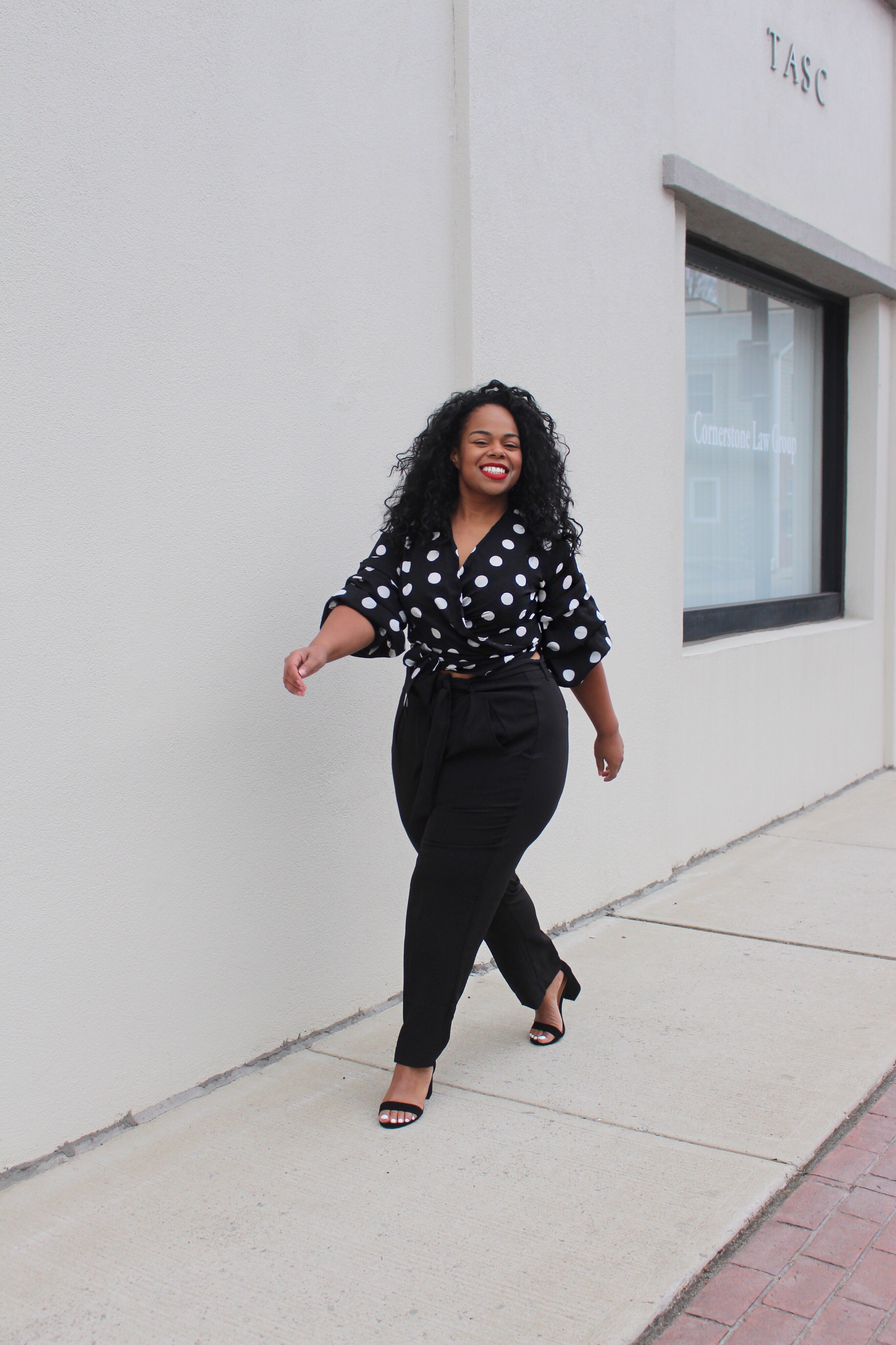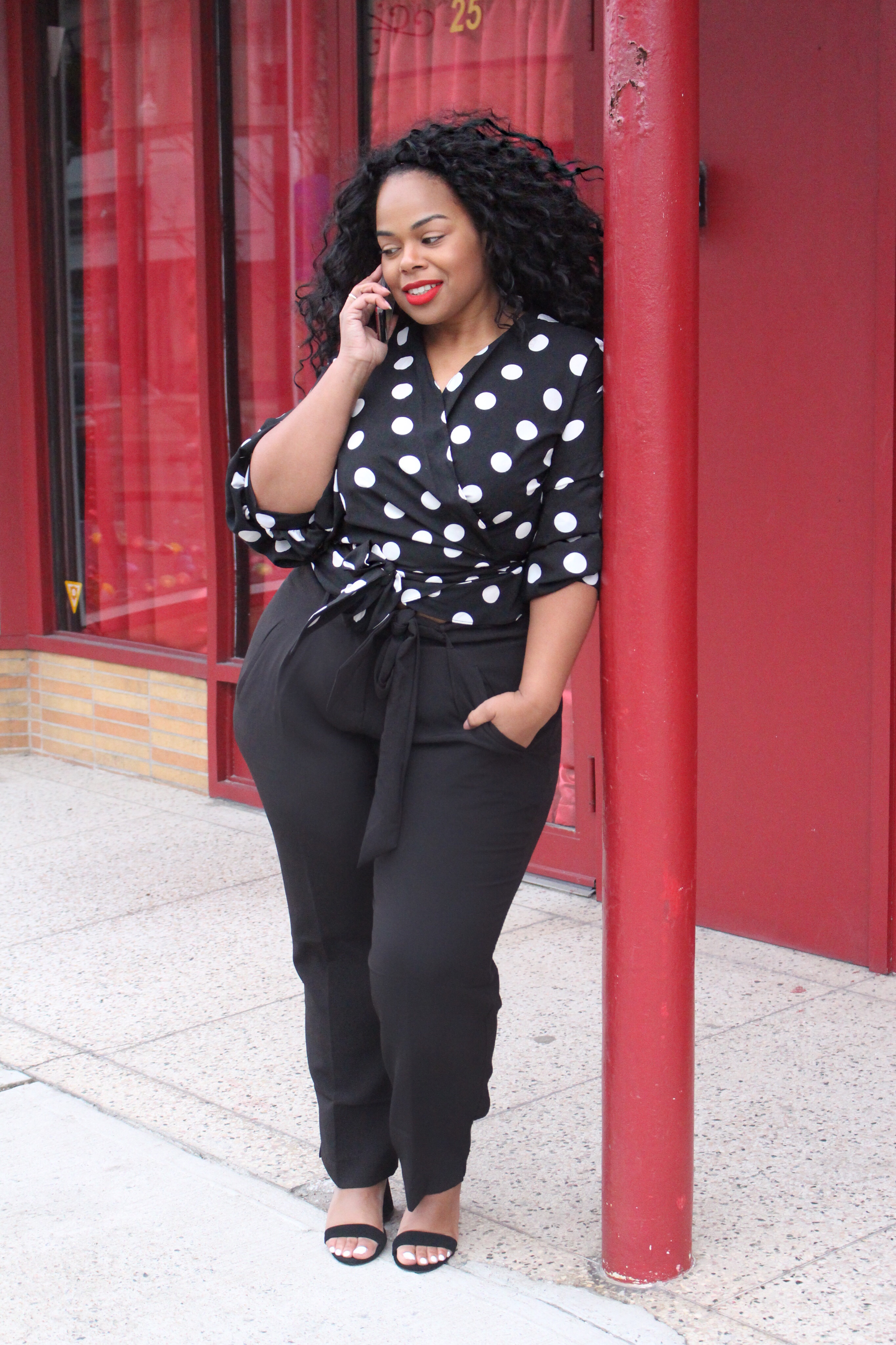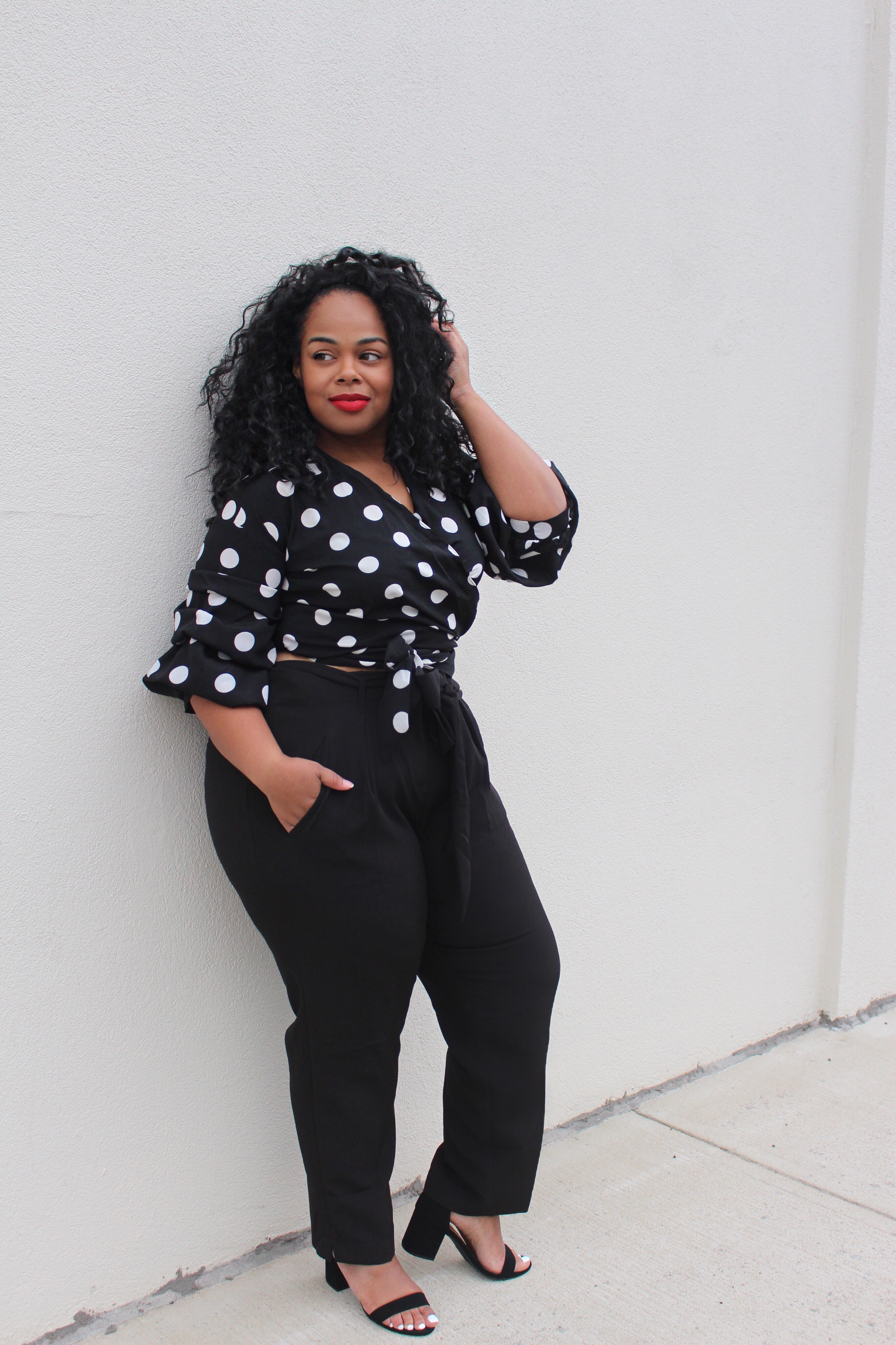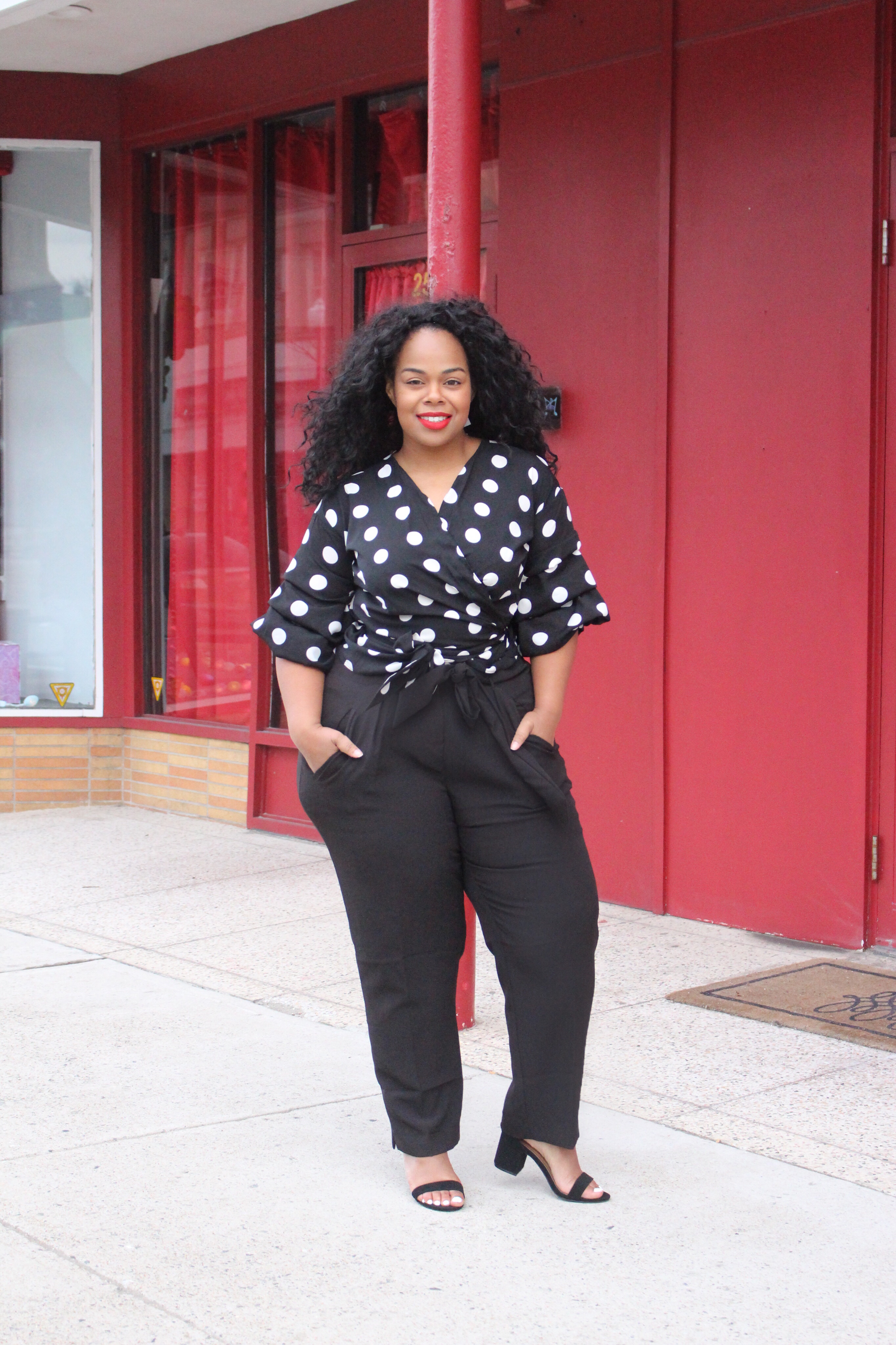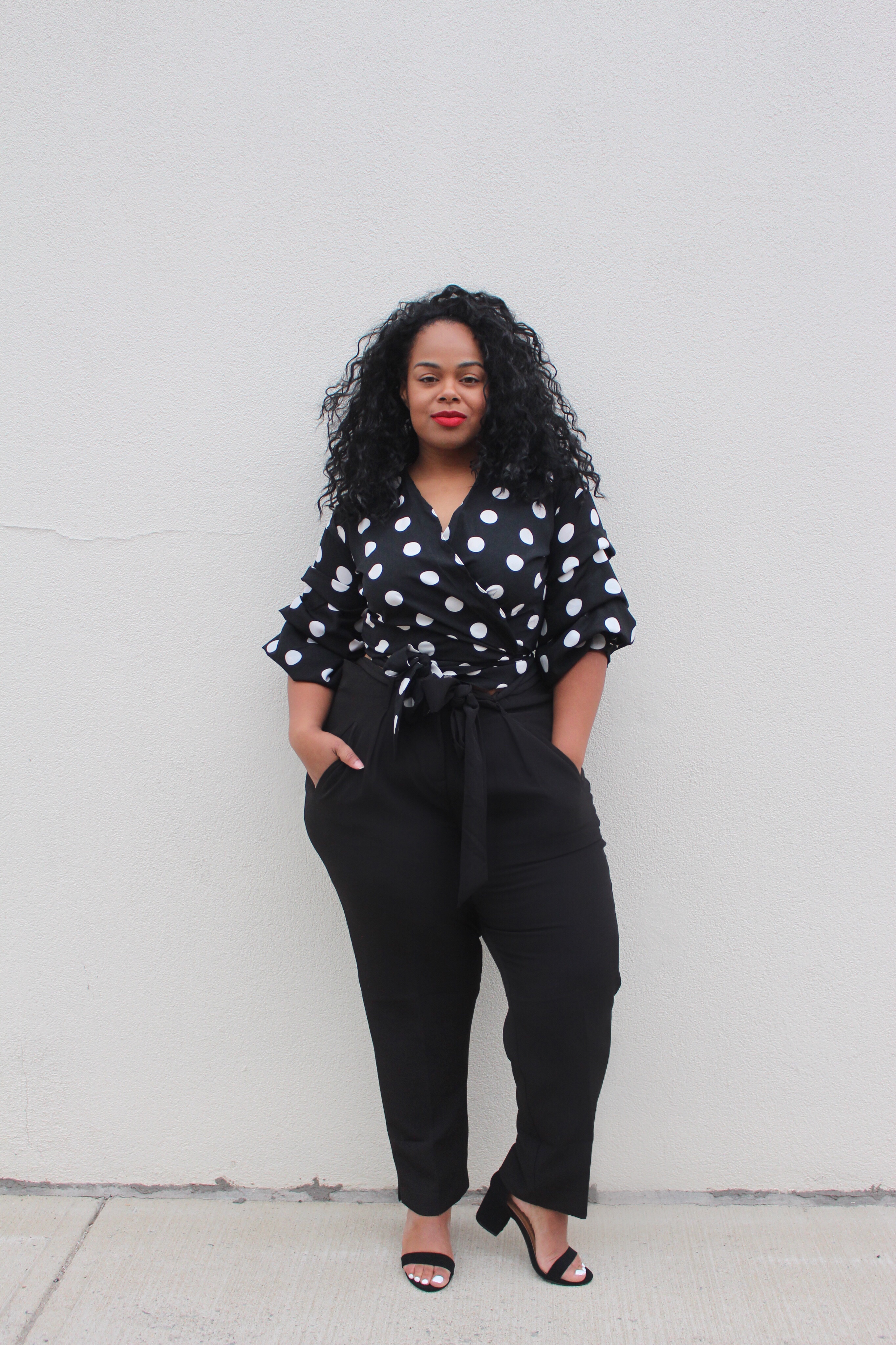 I'm so happy that designers are making clothing fun again. Fashion is now showcasing prints such as polka dots, florals, bold lines, and funky patterns. I'm so over everyone living the past few years in minimalist trends and boring ensembles. Its like life has been breathed back into the fashion world finally. Do ya'll think you will partake in the polka dot fashion trend? I know I surely will because life is always better with fun prints to brighten up any day. Let me know below if this trend is a hit or miss for you. As always Thanks for stopping by and Owl See ya Later!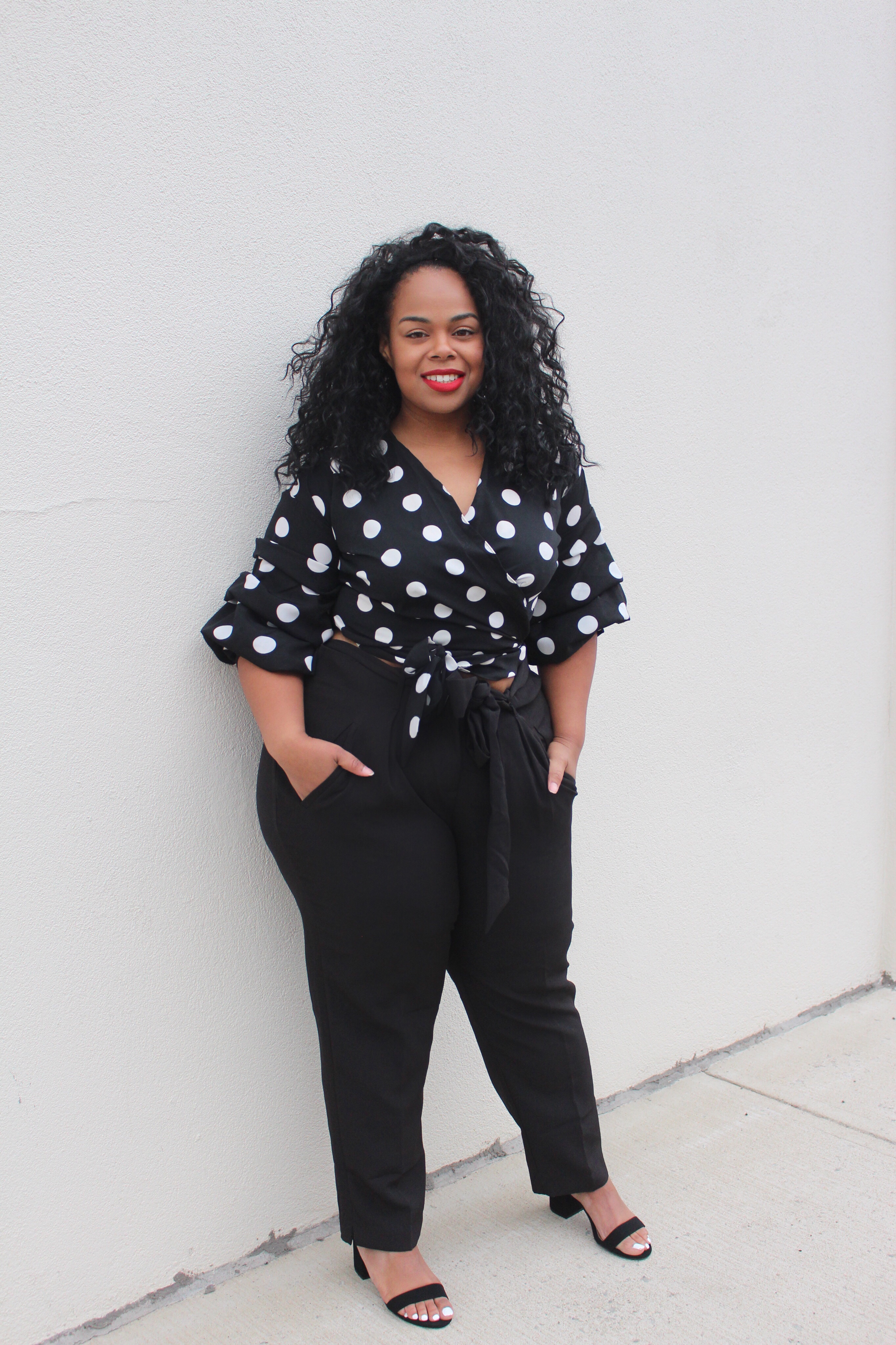 Outfit Details:Shirt~Pants~Shoes
Love
Vana
0