My New Favorite Plus Size Jeans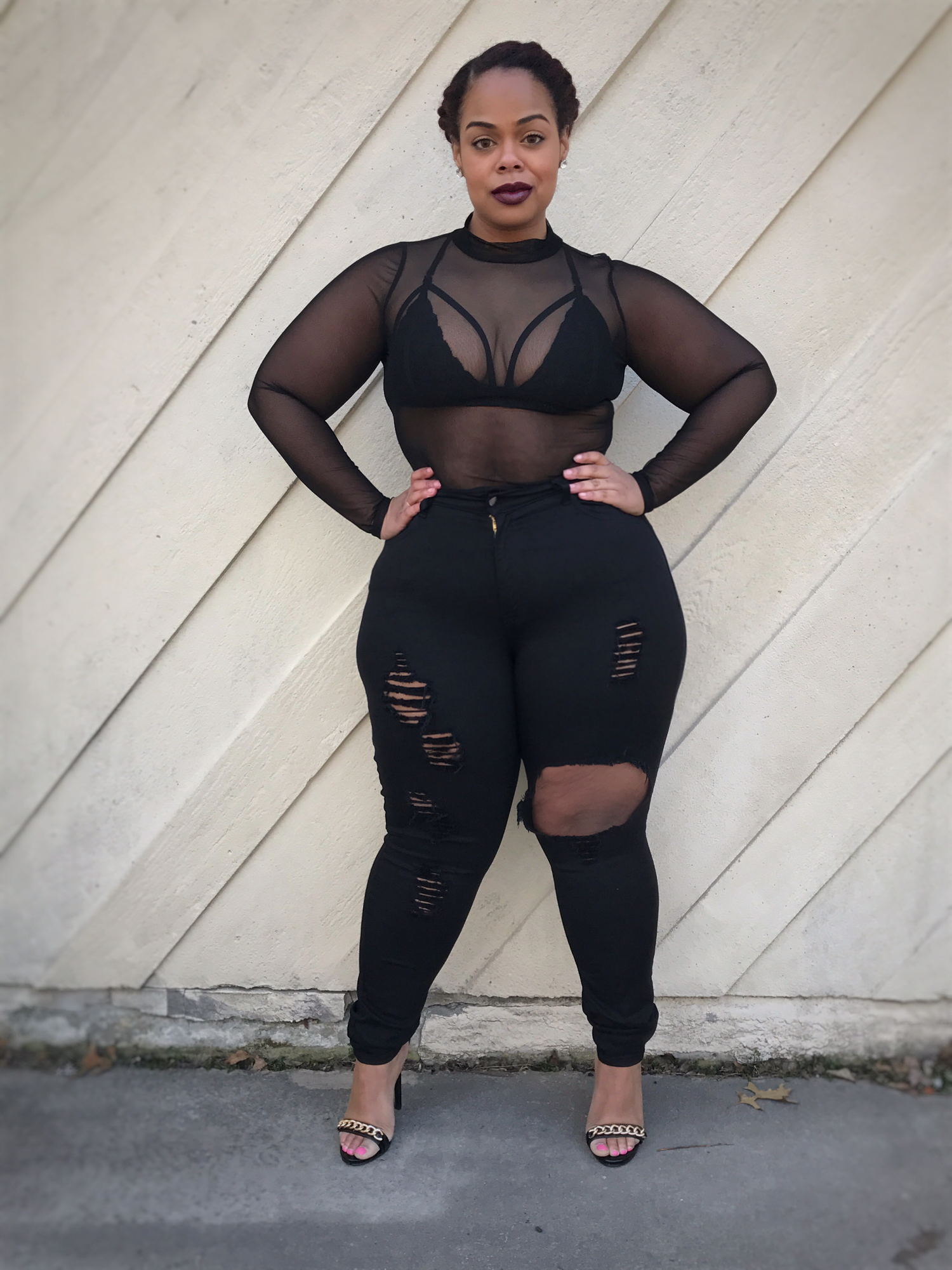 Hi guys it's been almost a month since I put a post up. The weather in New England has been so cold and snowy it sometimes can put your life on pause. Nonetheless, I'm back and Spring time is just around the corner. That is if Mr. Winter decides to leave (major eye roll). So I have news for you about a new store that has taken over the Internet. If you have Instagram then you should already know who I'm referencing, that's right its FASHION NOVA!!!!
  Fashion Nova is the store you hear everyone talking about how great their jeans fit. Well, I had to go check it out for myself to see if the hype was real. Fashion Nova recently released a Curve line for their Plus size customers to be able to shop cute trendy pieces just like the straight size line. Seeing that I'm a lover of all things denim I had to give a pair a try. I tried the Glistening Jeans in Black in a 1x which I really liked. The jeans are super soft and comfy and have AMAZING STRETCH made from a lycra material. I will say they do run small because I believe it's based off Jr. Plus Sizing. Now that I own a pair I can see why folks are going crazy over them. The high waist jeans make your legs look longer and project a curvier appearance. I paired mines with a sheer shirt and black bralette to give my outfit just enough sexy. Lastly, I topped it off with my brand new jacket from City Trends that yells "GIRL POWER".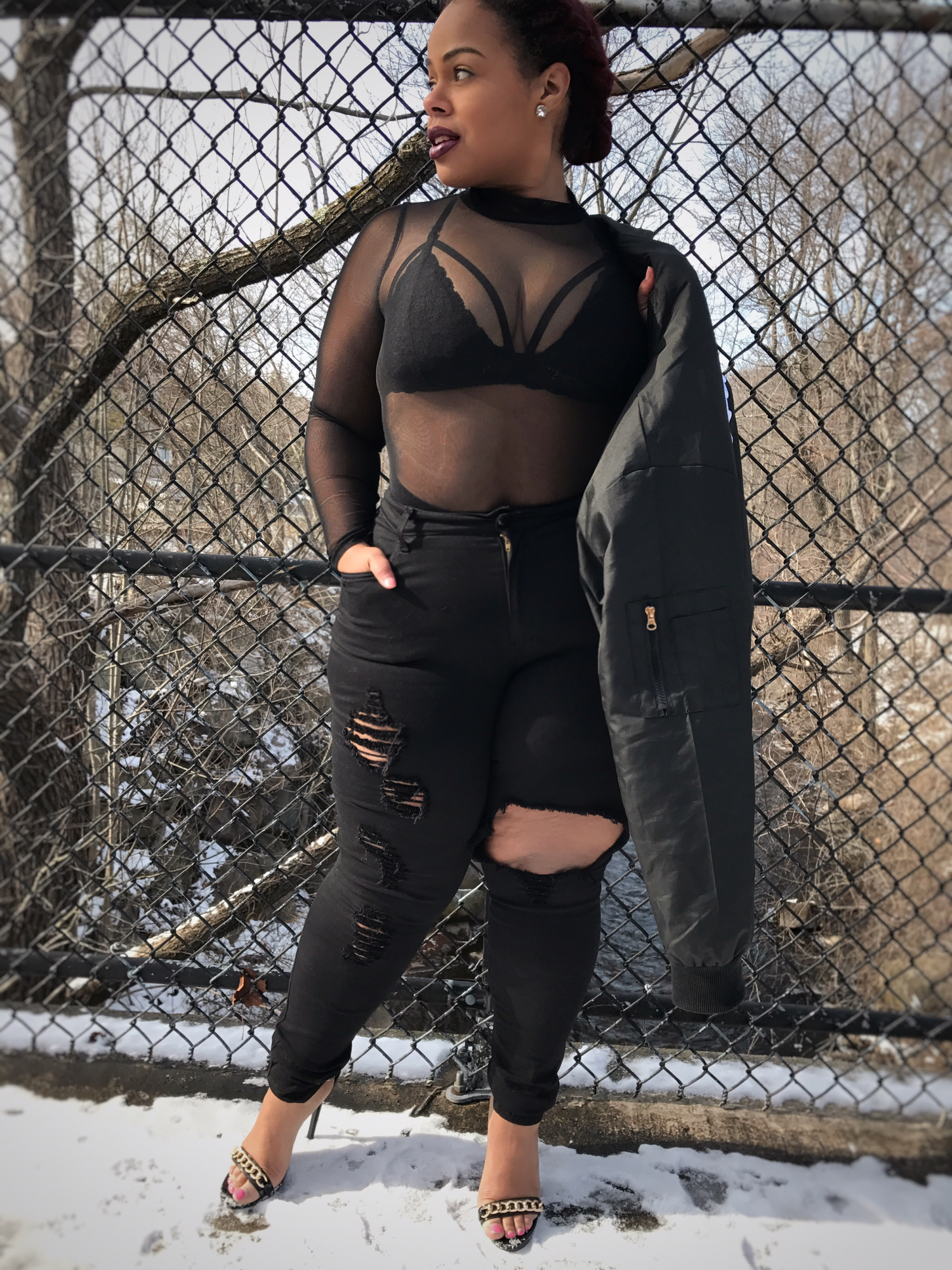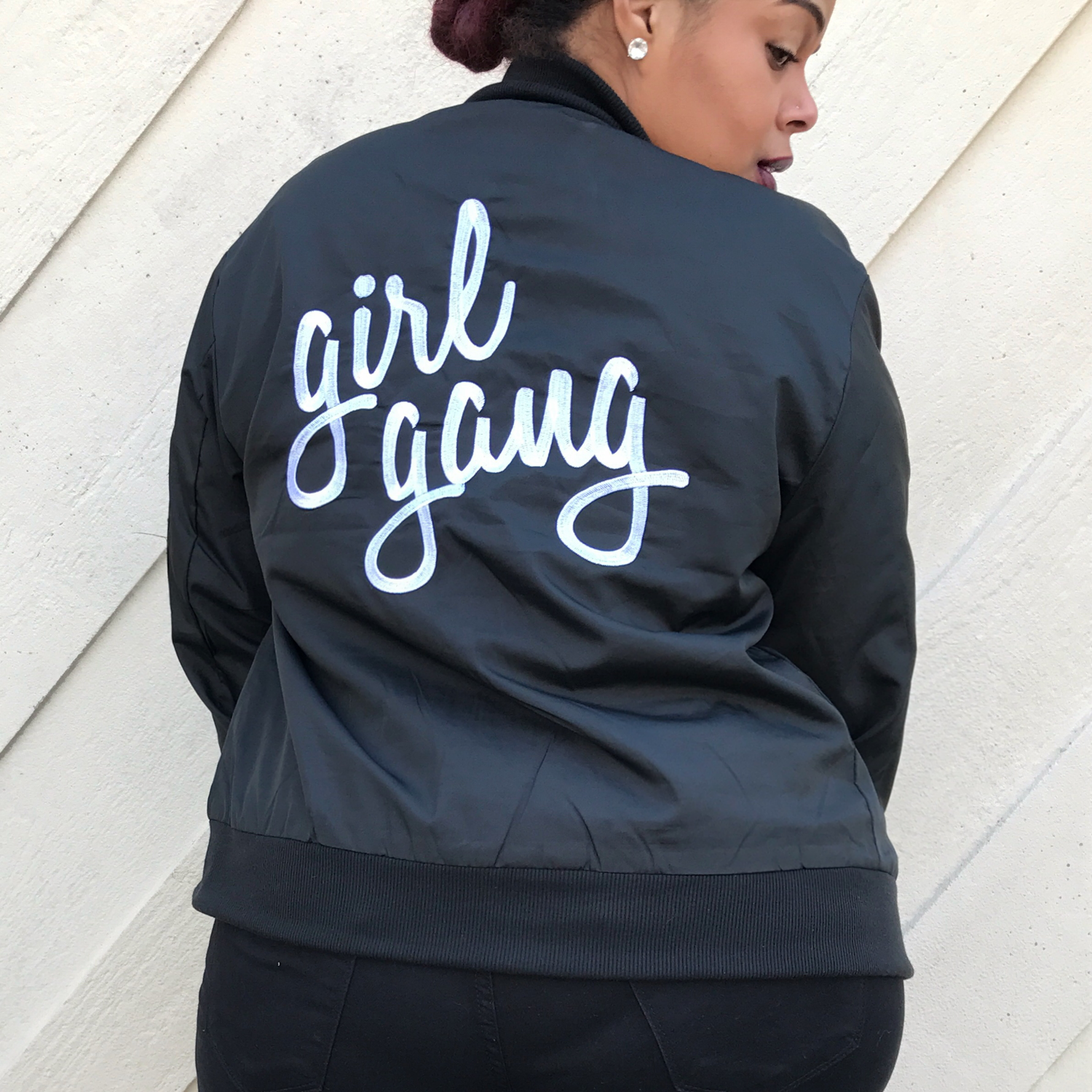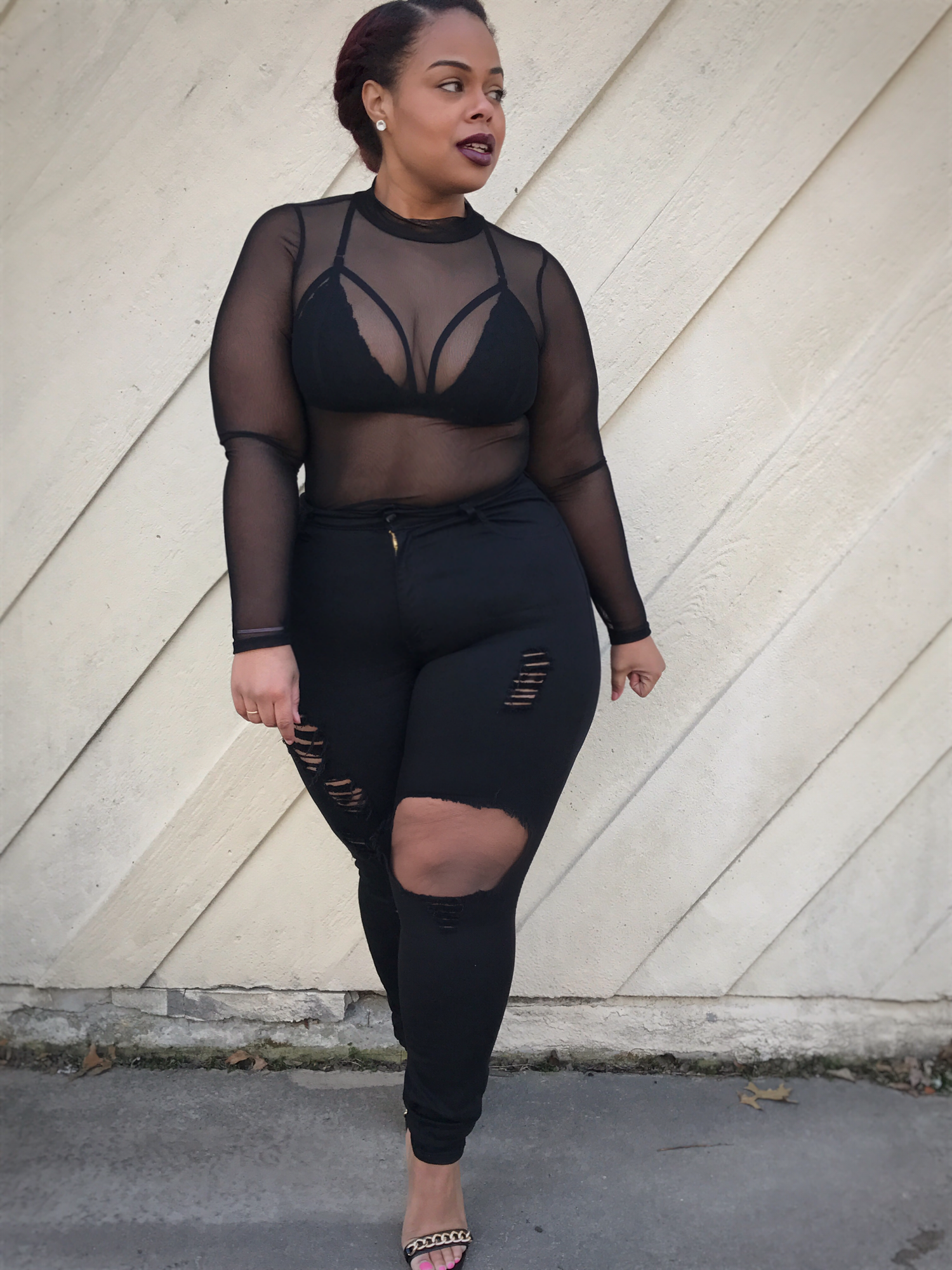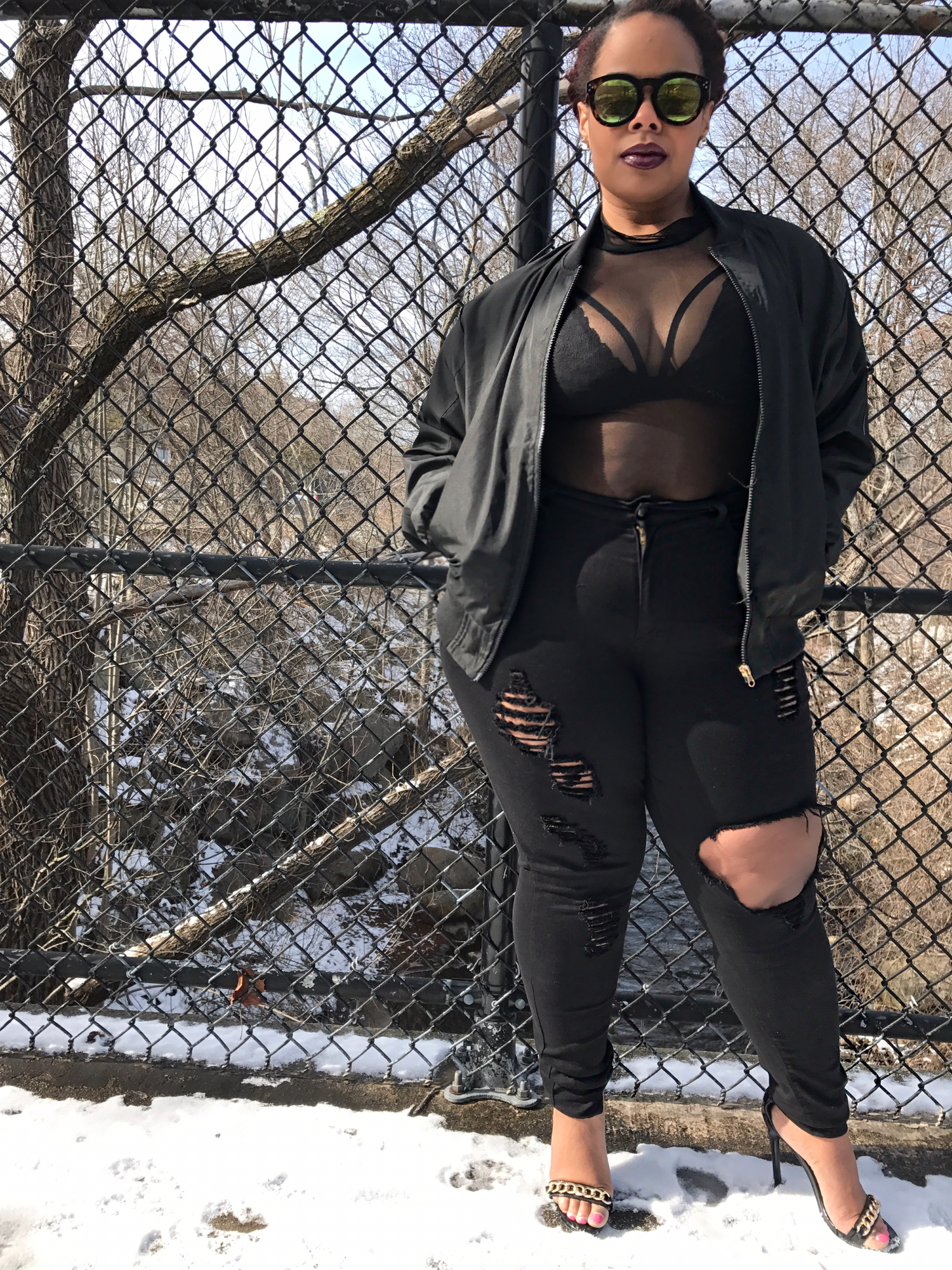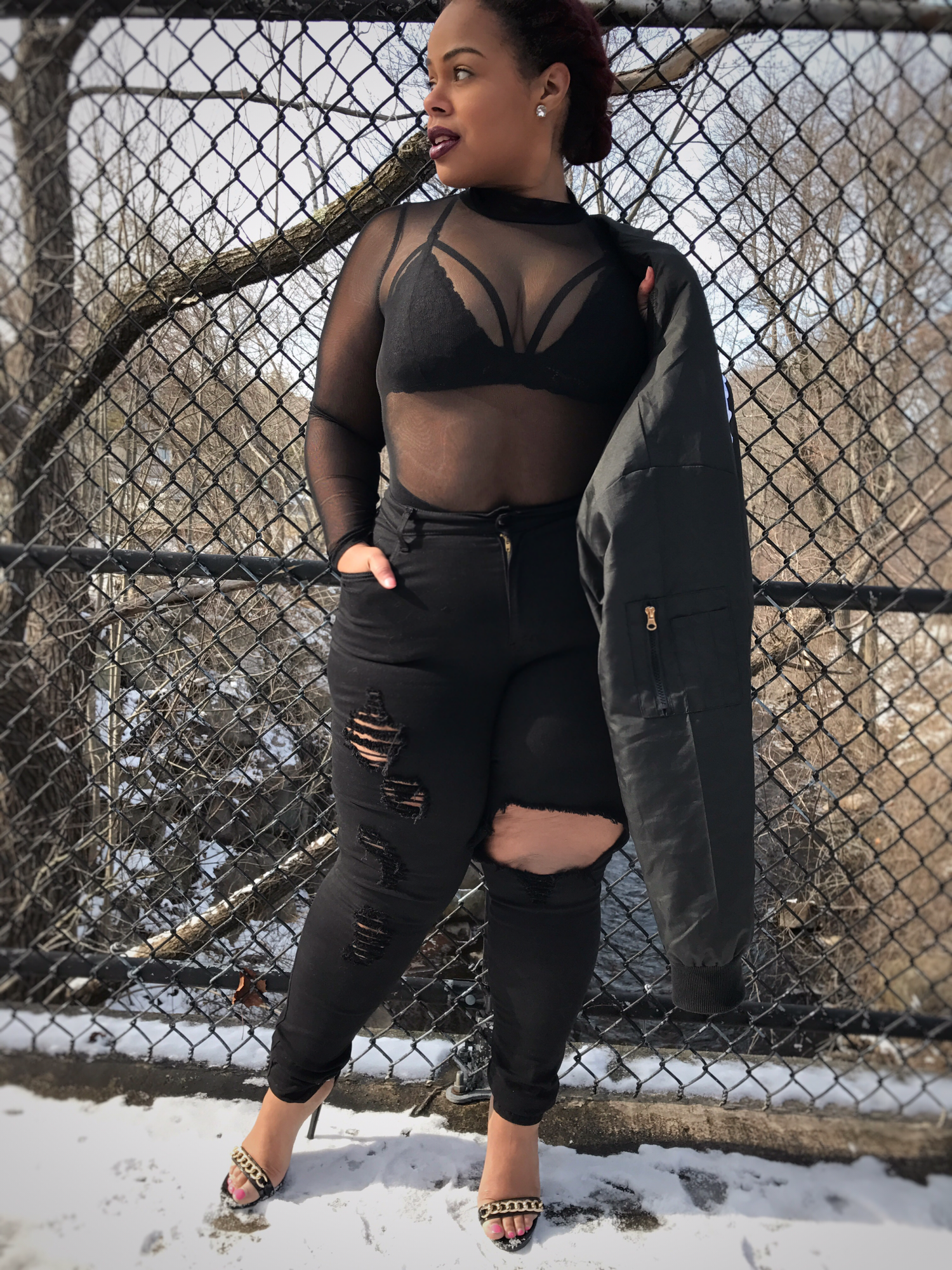 Jacket: Cititrends ( Sold out online sorry)
Jeans: Fashion Nova Glistening Jeans 1x 
Shirt: Fashion To Figure  
Bralette: Store in mall (similar here)
Shoes: Local store in mall (similar here )
If you're looking for some cute jeans in different colors and styles then Fashion Nova is your one stop shop. Just make sure to read the sizing and go off their size chart to be sure you get the right fit. Also when checking out use my code XOVANA for a 15% discount at checkout, but move fast because the jeans sell out pretty fast. Hope you guys enjoyed this post and stay tuned I will be doing a "try on haul" of more Fashion Nova items and how other pieces from the site fit and look.
Until next time thanks for always stopping by!!
Love
Vana
0